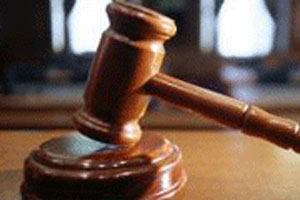 A police boss from Serious Fraud Section in Harare and three of his subordinates on Friday appeared in court for allegedly taking a US$10 000 bribe from poachers who killed more than 95 elephants at the Hwange National Park using cyanide.
BY RICHARD MUPONDE
The bribe was allegedly meant to facilitate the release of a vehicle that was intercepted carrying ivory in Harare last year.
Detective assistant inspector, Alois Gakata and his subordinates, detective sergeant,Wellington Jena and detective constables, Shadreck Rore and Donald Dube were not asked to plead to fraud when they appeared before Bulawayo magistrate, Gladmore Mushove on Friday.
They were all remanded in custody to Tuesday for bail ruling.
The detectives were sold out by Clever Khumalo (44), and Sipho Mafu (54), who are being charged with delivering, or offering toxic substances and illegally possessing ivory in contravention of the Parks and Wildlife Act and the Environmental Management Act.
Khumalo and Mafu are jointly charged with Sanelisiwe Dube of 15099 Nkulumane 12, who is still at large.
They were allegedly selling the ivory in Harare and South Africa.