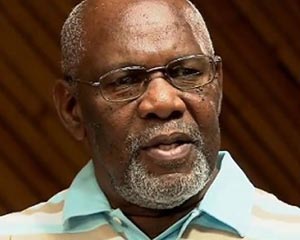 President Robert Mugabe (Zanu PF), MDC-T leader Morgan Tsvangirai, MDC President Welshman Ncube, Zapu boss Dumiso Dabengwa and Kisinoti Mukwazhi will battle it out for the keys to State House after successfully lodging their papers with the Nomination Court on Friday.
REPORT BY NDAMU SANDU
There had been plans for a pact to unseat Mugabe, which appeared to have gained momentum when Mavambo Kusile Dawn president Simba Makoni pulled out of the race last week, in support of a grand coalition.
The opposition parties had united after President Mugabe unilaterally passed amendments to the Electoral Act and subsequently decreed July 31 as the election date.
The two MDC formations further united at the Sadc summit in Mozambique that eventually asked Zimbabwe to approach the courts for an extension of the election date by two weeks. The Constitutional Court will hear the application for an extension on Thursday.
In a tweet on the micro-blogging site, Twitter, MDC secretary general Priscilla Misihairabwi-Mushonga all but poured cold water on a grand coalition with MDC-T yesterday.
"Can someone tell me why people are so obsessed by a group of people they claim are so irrelevant to the political landscape, if it is a fact that this party [MDC]is so small and insignificant, then just wait and play the vuvuzelas on the first. You can't on one hand abuse us, while asking us to join hands with you, it has to be one or the other," she tweeted.
Tsvangirai spokesperson Luke Tamborinyoka told The Standard yesterday that fielding separate candidates is part of democracy, though it would have been better for like -minded parties to come together.
Tamborinyoka dismissed the assertion that Zanu PF had been given an electoral advantage, saying there is a national mood for change and people "can start writing the epitaph for Zanu PF".
Analysts had predicted an electoral pact between the two MDC formations saying they had learnt from the mistakes of 2008.
Tsvangirai got 44,87% of the votes, which were inadequate to secure him the presidential post. Mugabe got 43,24% while Makoni managed 8,31%.
Had the two formations entered into a coalition, Tsvangirai would have smiled all the way to State House.