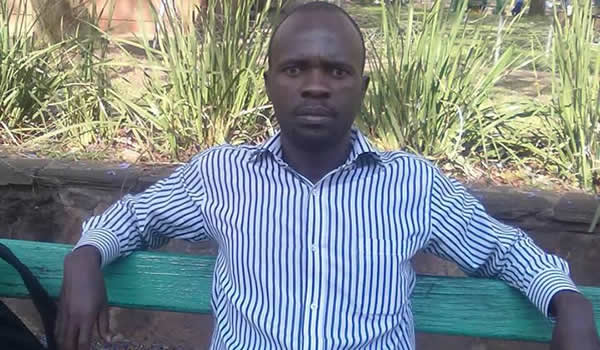 In the last two installments I addressed the issue of transition in Zimbabwe and pointed out that Zimbabwe seems to be locked in perpetual transition without transformation.
JUSTICE MATTERS with DZIKAMAI BERE
I said that we need our transition to be organic, engineered from the bottom so that it's not another elite transfer of power with structures of violence, hostile to human security and remaining intact.
I then concluded by saying that what we lack in our perpetual transition are dreamers who can help us paint a new dream towards which we must strive.
History is flooded with such dreamers, who when the society seems to be drifting towards despair, they rise from the masses and define a new reality. In as much as this reality seemed so far to others and ridiculous to some, it did come to pass and society was changed in profound ways while hope in humanity was restored. Their defiance of the current reality made them look or sound insane in the face of their contemporaries.
We can understand their vision and inspiration from the wisdom of Henry David Thoreau's Walden and Civil Disobedience where he writes; If a man does not keep pace with his companions, perhaps it is because he hears a different drummer.
Let him step to the music which he hears, however measured or far away. And yes, to all of us who do not hear the music, the gyrations of the dancer look ridiculous and uncoordinated.
This was true of the early calls to end slavery, calls to dismantle colonialism and the very liberation of Zimbabwe. So it is with all truths.
In the words of the German philosopher Arthur Schopenhauer…All truth passes through three stages. First, it is ridiculed. Second, it is violently opposed. Third, it is accepted as being self-evident.
One person who has been ridiculed for speaking out a notorious truth is Itai Dzamara. On Friday October 17 2014 Dzamara and Tichaona Danho, delivered a petition to President Robert Mugabe's office, asking him to step down and pave way for a new transitional administration.
Before October 17 2014, Dzamara and Danho were unknown to the majority of Zimbabweans. Their petition marked the launch of the protest movement, Occupy Africa Unity Square [The Movement].
The following Monday, October 20 2014, Dzamara, Danho and others started a sit-in at the Africa Unity Square. Since then, the occupation of the square has been ongoing. On a number of times, the police have disrupted the occupation by chasing people from the square and beating up protesters.
The worst day for the movement was Thursday November 6 2014, when Dzamara called for a public march in the streets of Harare.
The march was scheduled to start at 12 noon. I decided to join them. On arrival, I found the square occupied by riot police armed with baton sticks. A curious crowd was gathering just outside the square at the intersection of Third Street and George Silundika.
I approached the crowd and found Dzamara lying unconscious. He had been attacked for about 30 minutes by police with baton sticks and he collapsed. I immediately organised for him and friends to be taken to the hospital.
By the time of writing, Dzamara had been discharged from hospital and has promised to carry his mission forward.
This ugly face of violence made me think deeper about what is happening in our country. It was during that week that I wrote in this column that Zimbabwe needs a transition from the bottom up and that we need new dreamers of our time who drive the transition in a new way.
Is the "Occupy Africa Unity Square" that organic movement of simple people? And is Dzamara, a journalist, the dreamer that we lacked all along?
I read Dzamara's "10 Golden Rules" and they did strike me deeply.
To me, the rules announce a new liberation movement, a revolution and a new agenda that uncompromisingly puts emphasis on civil, peaceful and resolute means to achieve a new Zimbabwe. On November 6, Dzamara showed that he believes in each of these rules, refusing to run away in the face of unmitigated violence.
How do you confront a strong military machine with peace and hope to win? This is the question we should be asking as we all wonder what music he is dancing to or which weed he is smoking.
So I delve into history to look for hope that indeed civil, peaceful and resolute strategies can win a war against repression.
One of the worst military establishments ever seen in the world was Nazi Germany. In a famous example of the triumph of peaceful means, in 1943 at the height of Nazi atrocities against the Jews, 6000 "Aryan" German women took part in a peaceful protest in February and March of 1943, outside the prison in Rosenstrasse in Berlin, to get their Jewish husbands and friends released.
Thanks to these brave women, 1 700 prisoners were released. It was difficult for the Nazis to attack German women.
In Bulgaria most of the country's 48 000 Jews were saved when leaders of the Orthodox Church and farmers in the northern stretches of the country threatened to lie across railroad tracks to prevent Jews from being deported.
This pressure encouraged the Bulgarian parliament to resist the Nazis, who eventually rescinded the deportation order, saving almost all of the country's 48 000 Jews.
In the Philippines during the dictatorship of Ferdinand Marcos, following the clash between protesters and troops loyal to Marcos on February 22 1986, the army advanced with tanks and armoured vehicles to attack the "rebels", but more than a million people confronted them far away from the camps.
Nuns, priests, and citizens climbed on tanks and began praying. The protesters reached out to Marcos' soldiers making friends and offering them candy and cigarettes. The loyalist troops were compelled to retreat.
Later that same day, Colonel Braulio Balbas, the marine commander of Marcos' troops, ordered the troops to return to their base and they issued a statement announcing that the troops would not execute any more military operations that could result in harm to unarmed civilians.
So, history is not very discouraging, despite the fact that many times the mainstream media ignores these civil, peaceful and resolute victorious efforts by simple people.
Can this approach work in Zimbabwe?
We are a society that has got a very rich legacy of violence and our struggle is pitched against some of the most violent institutions the world has ever seen. Our leadership is ruthless, with documented evidence of gross violation of human rights of all kinds including murder and sexual terrorism.
Can we transform this system through civil, peaceful and resolute means? This is the question we want to grapple with in the next installment.
Dzikamai Bere contributes to this column in his personal capacity. The views contained here are not the views of the organisations he is associated with. For feedback write to dzikamaibere@gmail.com