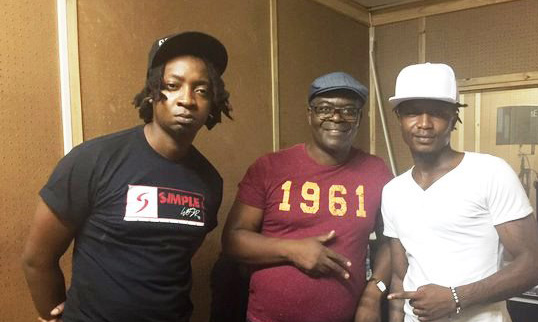 Former Justice, Legal and Parliamentary Affairs deputy minister Fortune Chasi has teamed up with urban grooves musician Rockford Josphats, popularly known as Roki, for a music project that is expected to be released during Easter.
Moses Mugugunyeki
The Mazowe South MP who has recorded duets with Zimdancehall artistes Killer T, Guspy Warrior and Soul Jah Love was in the studio for the better part of this month.
"The material that is there is enough for two albums. I am expecting to release my first project, a compilation album around Easter," Chasi said.
Chasi, who is a lawyer by profession, has done collaborations with Guspy Warrior on a song called Life Haizi Easy and with Killer T on the track Zimbabwe Ino.
"Zimdancehall was my entry point. However, I don't mind singing any genre because it is these young artistes who want to team up with me. Roki sings hip-hop, but I managed to do a collaboration with him," he said.
"My album contains most of the songs that I have done with the boys. It will have hip-hop and Zimdancehall beats. I wrote some of the songs, but most of them were written by the boys."
Chasi said despite his tight schedule, he finds time for his passion — music.
"If you have a passion for something you will create time for it. I set aside time for the courts, time for studies and time for music," he said.
The legislator said his entry into music was because of his desire to advise and support the youths, especially those coming from the ghetto.
"Music is a passion that I discovered by chance. Generally, I liked music, but I fell in love with Zimdancehall after I found that what these musicians were singing was full of sense," Chasi said.
"I have visited most studios in the ghetto to find out how these guys operate. Studios are all over the ghettos and I have helped some in a way."
Chasi said most Zimdancehall musicians needed guidance and support, which is what he is doing.
When asked about his future plans as a musician, Chasi said he wanted to be a fully-fledged musician.
"I am looking forward to be a fully-fledged musician. This is a learning curve and I am learning from these youngsters. I am working on videos and I want to hold live shows in future," he said.