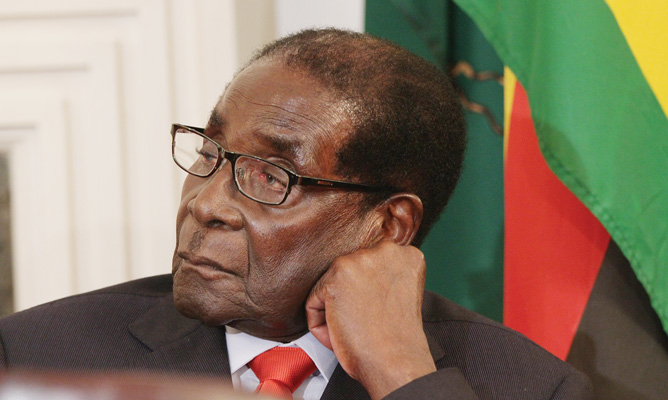 ZIMBABWEAN students studying in Russia say they are facing starvation and a host of other problems as government fails to pay them living stipends.
BY OUR STAFF
The students said they were supposed to be paid stipends at the beginning of each year, but they had not received anything from the government, about two weeks before the start of a new academic year.
They said they feared that they would be barred from classes and hostels due to non-payment of fees.
"At the start of every academic year we need about $500 to renew our paperwork. But for a year now, we have not been given anything," one of the students told The Standard. "We are supposed to get $3 000, but ever since I came here we have not received enough money and they don't pay the balance of what they owe us. To make matters worse, the cost of living in Russia has risen, with almost all medical insurers doubling their fees, visa included."
The students said medical insurance was this year increased from $130 to $300, making it difficult for them to get medical over.
One student said she had been forced to go into prostitution in order to survive.
"I am not proud to say this, but last night my foreign friend forced me to sleep with her client to cover for my stay in her apartment. It pained me because I never imagined myself sleeping with men to survive," she said.
"The reason I applied for this scholarship is because I am from a poor family and I am an orphan. This is a full scholarship and the government is supposed to give us stipends every year to survive."
The student said Russia had strict laws that prevented foreign students from working.
"If you are caught [working] they deport you," she said.
Another student said although a few months ago government announced that students studying in foreign countries had been paid allowances, up to now nothing had reflected in their accounts.
"According to the bilateral agreement between Zimbabwe and Russia, the Russians can only pay for our fees provided our government looks after our welfare here," said the student.
"There is a new group which won scholarships to study in Russia and was told that everything would be paid for by Russia, including accommodation, visas and medical aid. "This is not true because we were told the same story. Why do they lie? Why don't they just make it a partial scholarship and tell students that Russia pays fees and you see to your own welfare than to fly students to hell in Russia?"
But deputy Higher and Tertiary Education minister Godfrey Gandawa yesterday insisted government had paid the students.
"The money was sent to the students, including [those in] Russia last week. although there were challenges, they received the money," Gandawa said.
"Egypt and Russia students I am informed got their stipends on August 4. If there is a student who hasn't received it, I will be glad to know. I actually got a confirmation from one of the students in Russia."
Zimbabwe has sent many students to countries such as Algeria, Egypt and Russia under bilateral agreements.
The government is expected to pay for the upkeep of the students, but most students have been wallowing in poverty, with some turning to prostitution as a means of survival.