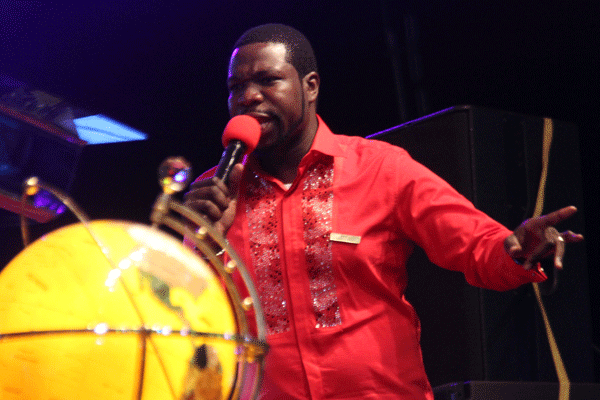 PROPHETIC Healing and Deliverance (PHD) ministries leader Walter Magaya has described 2016 as one of his toughest years since launching his ministry six years ago.
By XOLISANI NCUBE
Speaking to journalists on the side-lines of his mega all-night prayer on Friday, attended by tens of thousands of followers, Magaya dismissed as untrue allegations that he got into illegal land deals with Local Government minister, Saviour Kasukuwere.
President Robert Mugabe recently grilled Kasukuwere during a politburo meeting over allegations that he sold State land in Chishawasha meant for youths to Magaya, a claim which the Zanu PF national commissar denied.
But speaking for the first time about the scandal, Magaya said he bought the land in question in a deal which was above board, but had since returned it due to the controversies it created.
"Go and ask them now. I returned all that was supposed to be returned. I don't want anything which has connotations. I represent the people and I can't take anything which is for the people," he said.
"But all my transactions were above board. You can go and check. The matter was dealt with in a good way, whatever was supposed to be discussed was discussed and whatever was supposed to be returned was returned. I believe in the word which says give to Ceaser what belongs to Ceaser."
Upon being confronted by Mugabe over the issue, Kasukuwere, however, denied ever selling the land to Magaya. Magaya said he was made to go through "hell" this year after he was arrested on rape charges at a time he was embarking on various projects, including construction of a hotel and houses for his partners.
"I am overwhelmed. I want to thank God, this was a tricky year but because of His support, I am overwhelmed to be honest with you. I am appreciating God and I feel like God still wants to lead me high looking at the numbers of those who came from outside the country, which are way, way more than what we recorded last year," he said "It is the year that we managed to construct a prayer mountain, it is the year that we managed to construct the hotel, it is a year which had some funny things and happenings being said in the media, but all said and done, God showed us through. After all, those things, we managed to have a hotel which took a lot of money in a year which is tough like this. It was a tricky year for me financially but God has seen us through."
Magaya said despite being dragged before the courts on allegations of raping a congregant last year, the number of people supporting his ministry had doubled — even in the face of economic hardships the country is going through. "Those are serious allegations to an outsider but they are not serious allegations to those who really know me," he said
"They [allegations] have made me grow. I have matured 20 times what I was last year. I have understood that a person is dangerous."
The youthful preacher ministered to a bumper crowd attended by the likes of Swaziland speaker of the National Assembly and brother to King Mswati the third Price Guduza Dhlamini, government ministers, traditional leaders, politicians across the political divide and ordinary people.
Magaya told his followers that even though things were tough, Zimbabwe would stand up and prosper.
The event was also graced by other local church leaders, who included Prophet Sham Hungwe of House of Grace International Ministries and Prophet Paul Sanyangore of Victory World International, among others, as well as various singers such as dancehall singers Killer T and Freeman, gospel stars Mathias Mhere and Blessing Shumba and South Africa diva Winnie Mashaba, among others.