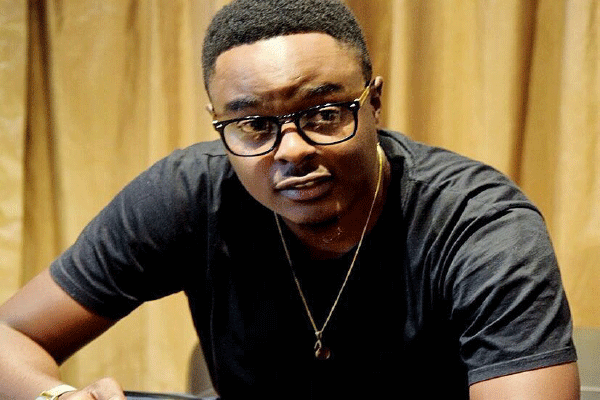 South Africa-based Zimbabwean music producer Tatenda Kamera aka Mr Kamera believes he can help the current crop of local musicians penetrate foreign markets and prove the country's artistic prowess on the global scene.
By Kennedy Nyavaya
Breaking the confines of a particular society to create a sound that resonates with a greater audience apart from their own is every musician's dream, but Mr Kamera, who has already climbed that ladder, says it can be done.
The self-taught 27-year-old producer who has worked with big African names, including Ice Prince, Victoria Kimani, Burna Boy, Cassper Nyovest, AKA and Yemi Alade, among many others, told The Standard Stlye that it was high time artists stamped the country's name among those of other music giants.
"People are watching Zimbabwe now. It is time for us to bring out the quality music and I want to take over with Zimbabwean artists," he said.
Mr Kamera, who is currently working locally with Shasha and has produced a song for Ammara Brown, also has plans to facilitate the creation of links between locals and foreign names he has worked with — a feat he believes will take local arts to the next level.
"I am planning on putting our music on the map because I talk with many African musicians, who are the ones I am going to be linking with certain local artists" he said.
"With the internet, it is now easier for people to connect, so local artists need to collaborate, even if it is not with established foreign artists.
"The big artists are difficult to reach, but if one cannot reach them, they can reach any other artists from a foreign nation because those artists may soon make it and it would be easier for them too."
Riding on the success of his debut single titled Pamusika, which features Bryan K, Mr Kamera said he was overwhelmed by the impact the hit had created.
"I have not been chasing the limelight and I have been very happy with being in the background, but now with the song and becoming an artist, my face has to go out there," he said.
True to his sentiments, social media has been abuzz with the #PamusikaChallenge for the past few weeks whereby ladies have been posting snippet videos dancing while the track played in the background.
Mr Kamera said he wants to build his personal discography as a way of promoting the Afro beat locally, so there can be creation of music which reverberates through different ethnicities on the continent.
"We do not understand some lyrics by Nigerian artists, but because of the beat, you can like a particular song and that is what has been lacking in Zimbabwe," he said.
The producer who rose to prominence in South Africa in 2013 after producing a smash hit for L-tido and Ice Prince, advised artists to invest largely in high quality videos as they paid off while also adding that humility bred success.
After bagging the Zim Achievers Award last year, Mr Kamera believes that more should be done to encourage artists in foreign countries.
"I think we need more of those platforms because they go out there and appreciate Zimbabweans making it in particular places; but I think that has to be brought into the country," he said.
"We should look at what people like the Grammy award-winning Brian Soko, who produced Drunk in Love do and appreciate, but he has not been nominated for anything in Zimbabwe and I think that has to change," he said.
On whether he would ever come back to settle in Zimbabwe, Mr Kamera — who desires to one day work with Akon and Nigeria's Wizkid — said that would be later when his name becomes revered at every space in the continent.
"I do not know if I would move to base in Zimbabwe. I would love to live here but being in Johannesburg has helped me because a lot of people come to Johannesburg. They come for many of their projects and that is how I connect with them," he added.