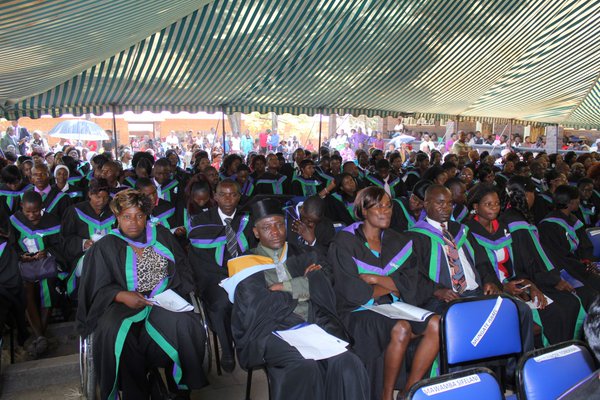 The classic sports comedy film from the 1990s, Cool Runnings told the wonderful (even if embellished) story of the Jamaican bobsleigh team that competed in the Winter Olympics.
by Tim middleton
In the film, a group of Jamaican sprinters who had failed to make the summer Olympics, decided to compete in the winter Olympics. However, the East German and Swiss athletes (the reigning champions) went out of their way to make sure these upstarts from Jamaica knew their place in the rankings, while continuing in their traditional approach of precision, discipline and order (which only thinly disguised their true character of bullying and arrogance); the Olympic committee tried to remove the Jamaicans, only because they were different, through a silent and unjust treatment; the test of the athletes' success was measured in gold, nothing else.
The fact is that while the introduction of a new curriculum here (the word translates from Latin as "running") is considered to be the answer to our educational problems, the real problem may be not in the "running" but actually in the way schools are run — Cool Runnings should, in fact, be "School Runnings". We may well be concerned that there has not been a curriculum review for 20 odd years, but our school systems have not changed much over the last 100 (very odd) years. We would do well to consider for a few moments the way our schools have been run, especially three aspects of it that are proudly promoted (and reflected in the film) — seniority, silence and success. Schools have for a long time maintained the concept of seniority, whereby older pupils are treated differently, whereby pupils must know their place in the system. It is a world of "big people" and "little people". It is a world dominated by the big people who determine that little people do not speak unless they are spoken to, that little people move aside when big people come along. Seniority is maintained by a desperate demand for respect (without being earned), no matter what the seniors do. Seniority is epitomised by a demand for privileges (yet leadership itself is the greatest privilege anyone can possibly have). Seniority is founded on the demand for rights — most obviously that "because seniors did it to me when I was a junior (and I knew it was wrong), so I will do it to others now (which makes it right)." Seniority forces people to do things, thus eliminating all idea of service, but will do so under the argument that it is good for them, it is character-building (when it is really only about empire-building). Seniority, though never stated as such, is implying superiority.
At the same time, schools have for a long time accepted the pervasive code of silence. It stems from seniority as it is the seniors who will warn pupils not to say anything, to peers, to authority, to parents, about what happens at school. Don't question; don't speak; don't complain. It is reinforced by threats leading to fear and by incorrect and immoral appeals to (misplaced) loyalty and honour. Loyalty to individuals, not to principles and values, is demanded. Lots of "ra-ra" noise will be demanded in public to show spirit and success but loads of "na-na" silence will be extorted in private to maintain image and privileges. Silence, though never stated as such, is implying licence (interestingly "licence" is an anagram of "silence").
Furthermore, at the same time, schools have for a long time glorified the concept of success, as justification for actions being right. An individual is a "nobody" at school if they do not succeed, if they are not in first team or top set; a school is nothing if it does not win. Schools mark people out as being "better" (superior) by giving different colour blazers or ties to people, giving them special treatment. Mass compulsory (as in forced) demonstrations of support at sports events are presented as evidence of it being a great school. Success, though never stated as such, is implying excess.
Schools have been run in a similar way to how the East German and Swiss bobsleigh athletes ran, with a slavish reliance and belief in the cold, disciplined, programmed "eins, zwei, drei" routine. The astute reader may have reflected that countries have also been run in exactly the same way as schools have been run, with a system of seniority, of silence and of success. The Jamaicans managed, against all the odds and despite much mockery and abuse, to do what was considered impossible, even ridiculous — there is therefore — no reason why we cannot do the same, if we change the way we run our schools and our country. School runnings must not become fool runnings.
Tim Middleton is the executive director of the Association of Trust Schools and author of the book on "failure" called Failing to Win.
email: ceo@atschisz.co.zw
website: www.atschisz.co.zw