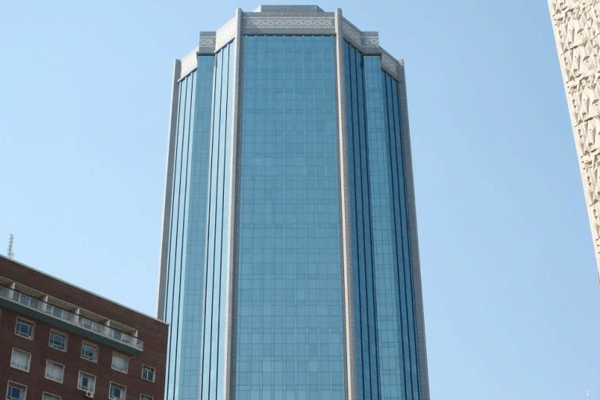 The Reserve Bank of Zimbabwe (RBZ) has threatened to invoke the law to stop multi-tier pricing as foreign currency shortages persist.
BY TARISAI MANDIZHA
A three-tier pricing system is prevailing in the market with goods attracting different prices for plastic money, bond notes and the United States dollar. This comes in the form of discounts that can go up to 25% for cash buyers.
RBZ deputy governor Khupukile Mlambo warned last week that the central bank could be forced to invoke the law if the situation persisted.
"There are retailers who are practising the three-tier pricing system for bond notes, swiping and US$. We want to be very clear that this is illegal. We have an Act that we can invoke. I really want to discourage retailers who are doing so," Mlambo said.
"The last thing you would want is to arrest people. This is a contested environment and if we arrest people, they will say we no longer want to invest in Zimbabwe.
"Yet we can't watch the public being cheated because it is also counterproductive to the economy. Let us just avoid multiple pricing systems."
But economist Prosper Chitambara told Standardbusiness that threats would not work under the prevailing environment.
"I don't think it will work considering the current operating environment," he said.
"What retailers are doing is trying to make it work considering the difference, the market valuation between the bond notes and the United States dollar. So trying to threaten them will not work."
Confederation of Zimbabwe Industries deputy president, Sifelani Jabangwe said the solution to the current three-tier pricing regime was to increase exports and create enough foreign currency in the country.
"Once we get enough foreign currency, all this will disappear. What needs to be done is produce locally and increase exports," he said.
"We need to increase exports so that we reduce our dependency on those two foreign currency earning products, which are tobacco and gold that are seasonal.
"So the remedy for the problem is to supply enough foreign currency and all this will disappear."
Jabangwe said suppliers had no access to foreign currency and wholesalers were putting a mark-up on their goods.
"In the case where wholesalers have their own foreign currency, banks are saying bring your own currency and we will process your payment immediately," Jabangwe said.
He said the situation was different when one was transacting through plastic money or bank transfers.
However, Buy Zimbabwe chief economist Kipson Gundani said RBZ was right in warning retailers because the practice of multi-pricing was counterproductive.
"I think the RBZ should be steadfast and try to discourage that malpractice," he said.
Gundani said what the RBZ was simply doing was interpreting what the law said.
"There is little economic rationale surrounding that," he said.
"People are living in scepticism and that is where it's emanating from.
"We now have a substantive amount of bond notes on the market and the dollar is disappearing and this is where there is market distortion."
The bond note is supposed to be at par with the dollar.
"The challenge is not the foreign currency issue but it's about priority issues on what we do with the foreign currency," he said.
"You discover the very people who are externalising foreign currency are the same who perpetuate the black market, so the RBZ is right in issuing a warning against such practices."
Confederation of Zimbabwe Retailers president Denford Mutashu said his sector would comply with the directive.
Mutashu said the dollar was causing dismay to manufacturers who were "failing to access it to procure raw materials since banks have also been failing to meet external payments obligations for importation of raw materials".
"It's a challenge as manufacturers are in turn demanding cash from retailers for certain products," he said.
Companies have been struggling to access the foreign currency to make foreign payments for raw materials.
A number of them are sourcing the foreign currency on the black market. This has increased pressure on the demand for cash, hence the discounts on cash transactions.
In November, Industry and Commerce deputy minister Chiratidzo Mabuwa told Parliament that it was against government policy for traders to apply a multi-tier pricing system.
She requested "members of the public who may have been subjected to this behaviour to report such cases to the ministry [Industry and Commerce]".