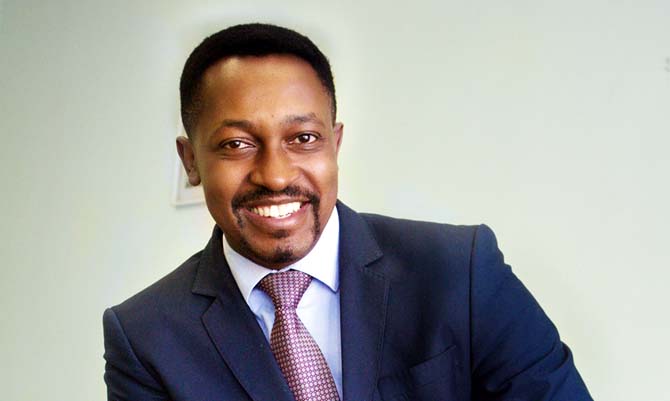 ZIMBABWE'S economy remained subdued in the first quarter of the year compared to the same period last year with trade volumes for companies lower by between 5 and 10%, industry officials have said.
BY MTHANDAZO NYONI
The industry officials and analysts who spoke to Standardbusiness last week said performance of the economy in the first quarter of the year pointed out that liquidity challenges, outdated technology, structural bottlenecks that include infrastructure deficits, corruption and a volatile, fragile global financial environment did not augur well for growth in the comatose economy.
"The performance of industry has been constrained and volumes for Q1 [first quarter], 2017 were lower than Q1, 2016 by between 5-10% for most companies. Most companies are making losses. Liquidity challenges and shortage of foreign currency, cash shortages which reduce demand and economic activity and the deflationary pressure have the effect of lowering revenues to companies," Confederation of Zimbabwe Industries (CZI) president, Busisa Moyo, said.
The subdued growth in the manufacturing sector comes at a time the World Bank has projected a 3,8% economic growth rate for Zimbabwe in 2017, a figure 1,8 percentage points lower than the June projections but more optimistic than the 1,7% the country's own government is targeting.
According to the World Bank's Global Economic Prospects report, Weak Investment in Uncertain Times, Zimbabwe's GDP is estimated to have grown 0,4% in 2016 but will grow 3,8% in 2017 and taper off slightly to 3,4% in 2018. The same 3,4% growth rate is expected in 2019.
Industrialists say things looked bad for Zimbabwe's industry in the first quarter.
The quarter was characterised by tight liquidity, high trade and current account deficits, low FDI, depressed production, low commodity prices and the high cost of capital.
An economist, Reginald Shoko said the economy in the period under review was very fragile and weak and the major binding constraint, among others, was the liquidity crunch.
"There has been little improvement from the previous quarter due to the prevailing economic environment," he said.
He, however, said Statutory Instrument 64 was a great idea but the government should have availed financial facilities for retooling of industry before implementing it.
The industry is using old machinery which is leading to the high cost of production and high prices in the products, Shoko said.
Comparable to other years, Moyo said in this quarter, the number of people who lost their jobs was lower as companies were now engaging employees on a fixed time contract.
Zimbabwe National Chamber of Commerce (ZNCC) president, Davison Norupiri, however, had a different view.
He said the performance of the economy in the first quarter of the year was not as bad as analysts had predicted.
Norupiri concurred with Shoko that SI 64 benefited a number of companies, especially in the manufacturing sector.
"This saw companies increasing their capacity utilisation. We also got some investment, for instance PPC invested $80 million in Harare. We also had Willowton in Mutare," he said.
The ZNCC boss said through command agriculture, government had managed to boost food security thereby cutting down on grain imports which saw the country losing $600 million in maize imports.
"We are no longer going to pump out that $600 million due to a bumper harvest we are having this season. We are now expecting $500 million from tobacco sales. As such, companies are in a position to import raw material without too many challenges with regards to foreign currency," he said.
"Through SI 64 and command agriculture, we have seen industry and farmers thriving. However, we still have challenges in terms of capacity utilisation in other sectors like engineering."
In the outlook, industrialists called for a number of interventions to boost the manufacturing sector.
"We need wider circulation of legal tender and a widening of the basket to include the South African rand which is currently below 1%, alongside the United States dollar and bond notes and initiatives like plastic money, Zipit, cellular-based payments and other modes of settlement like RTGS [real time gross settlement]," Moyo said.
He said import management needed to be tighter and tougher to prevent further outflows and the Zimbabwe Revenue Authority should conduct post-import audits and introduce penalties for illegally-imported products which put pressure on nostro balances.
"It is clear that some entities are defiant and unrelenting in importing finished products and supporting foreign production. In most instances, duty is not paid. The financial services continue to support non-productive sectors which include smuggling by giving loans to individuals instead of the productive or corporate sector."
Shoko said policy makers needed to be holistic in their approach "not this reactionary measures that address symptoms not the real issues."
"Our industry needs retooling and that requires huge capital which the government must facilitate. And the government needs to spearhead industry revival in sectors where we have comparative advantage as a country like farming and mining," he said.
Shoko said internal devaluation was necessary for the industry to be revived and the shattered trust between government and industry must be dealt with through social contract.