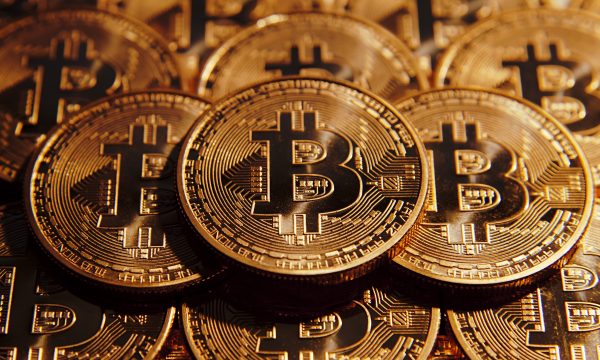 About three years ago, the world's richest man and Microsoft co-founder Bill Gates said in an interview at a conference in Boston that "bitcoin is better than currency". BY TATIRA ZWINOIRA
Bitcoin, to which Gates was referring to, is the world's most widely used and well-known cryptocurrency out of the 800 types of cryptocurrencies that exist. Cryptocurrency is a digital or virtual currency that uses cryptography for security and works by using encryption techniques to regulate the generation of units of currency which verifies the transfer of funds. The generation of units of currency which is determined by the number of bitcoin users is what adds value to the currency. In Zimbabwe, bitcoin usage has grown into a small secretive yet vibrant community of digital currency enthusiasts who are only now coming out in the open. "Bitcoin can be used in buying goods and services. One can get a debit card for transactions, sell them [bitcoin] on websites and get cash through different services," Mutare-based Sekai Svinurai said. "It [bitcoin] is not even hard to understand in the first place.
It is just like having your bank and your pin code." Svinurai heard about the bitcoin in May last year when she was told one could earn passive income through joining a "bitcoin network". The bitcoin network is a peer-to-peer payment network that operates on a cryptographic protocol where users send and receive bitcoins by broadcasting digitally signed messages to the network using bitcoin wallet or account software. The transactions are recorded into a distributed, replicated public database known as the blockchain, with consensus achieved by a proof-of-work system called "mining". Mining or bitcoin mining is the process of adding transaction records to bitcoin's public ledger of transactions or blockchain done in a singular network. As such, bitcoin wallets keep a secret piece of data called a private key or seed, which is used to sign those transactions.
By so doing, they provide mathematical proof that they have come from the owner of the bitcoin wallet. Once it has been proven, the bitcoin miner earns commission based on each of the transactions associated to his wallet from other users they bring in the network. Svinurai earns $35 a month from this system. "One can easily move away from poverty by investing in bitcoins. If you have not invested in a bitclub network, this is the time, one day you will enjoy," she said. "Yes, bitcoin is increasing in value. I wish I could turn back the hands of time because that time last year I would not keep any bitcoin in my wallet.
When I actually understood about it, I now see its price increasing." For Donovan Kudzange, an independent market research consultant based in Harare, the prospect of earning passive income was too good to resist and he became a bitcoin miner in September last year. "Bitcoin is just another way to earn extra money. Currently, I am a miner and planning to invest as well," Kudzange said. Kudzange earns $19 a month from bitcoin mining. Many participants at an open seminar on bitcoin last weekend showed interest in using bitcoin. Silver Kusedyo told Standardbusiness that he came to the seminar as he had been searching for an investment until a friend of his introduced him to bitcoin mining. "I have been studying bitcoin for two months, and was fascinated by how it kept on rising. Then I saw your article [in NewsDay newspaper], and I decided to come and learn more about it," he said. "I am a certified chartered accountant and an exporter and have always used the XE currency convertor website. I was surprised to discover that bitcoin was even there on the website." Though Kusedyo has not bought any bitcoins yet, he is convinced, based on his personal research, that bitcoin is the right investment vehicle.
An increasing number of Zimbabweans are adopting bitcoin as a viable investment vehicle and are moving away from keeping cash at home.It follows a similar path to European countries – people investing in bitcoin in Denmark are opting for cryptocurrency instead of more traditional investments such as stocks and savings accounts.
Bitcoin investment is done in two ways; through the bitcoin mining or simply buying them and keeping them in an online account. Selling is based on any gains it makes. The buying and selling of bitcoins is done on cryptocurrency – currency exchanges online where proceeds are held in accounts by those exchanges on behalf of the bitcoin user. In Zimbabwe, the most notable platforms are BitFundi, Spectrocoin and BitFinance. The worldwide bitcoin craze has caused countries to start adopting the currency in their financial systems, while others allow for its uses without officially adopting the currency. This has contributed to the value of bitcoin against fiat currencies, including the United States dollar. Countries that have adopted the bitcoin include Australia, Japan, United States and Switzerland. In Iceland, bitcoin is banned as a way to allow the use of its own cryptocurrency, auroracoin. The regulation mostly involves the setup of local cryptocurrency exchanges, licensing system for these exchanges to tax it, allowance to buy goods and services using the digital currency, and listing it as a financial instrument. Locally, the currency is not regulated. Central bank governor John Mangudya did not respond to enquiries by Standardbusiness up to the time of going to press. However, he told our sister paper, NewsDay that the bank feared a spike in externalisation and cybercrime if cryptocurrencies were formally adopted locally. However, founder of South Africa-based Liquid Crypto-Money, Shireen Ramjoo said the amount of countries adopting cryptocurrency would further push its value. "The point is that people are looking for alternatives because things are getting harder for them these days when currencies are devaluing. But bitcoin is designed to work in the opposite direction. It is designed not to deflate over time. The market capitalisation of bitcoin is over $26 billion," she said. "I think the driving force pulling many people to it is that bitcoin appreciates. We are not saying put all your money in digital currency.
We are saying have even one bitcoin because this is a currency that appreciates and if you have to keep $1 in the house in the next three or five years, it will be $1. But with bitcoin, predictions are that by the end of this year, the price will be over $2 000 for one." She said bitcoin in the next three years is predicted to be $10 000 for one. "Now again, I am not saying put all your money there but we are trying to change people's mind-set to appreciate currency. If you can keep one or two bitcoins or whatever money you can afford, it is to your benefit," Ramjoo said. The growth of bitcoin has mainly had to do with the exchange rate appreciation against United States dollar, which is now more than the price of gold per ounce. According to currency convertor website, XE Currency Charts, on Thursday the value of one bitcoin to the United States dollar had grown to nearly 400% to $1 697,55 from $451,75 on May 11 2016. Comparatively, the cost of gold per once was $1 225 per ounce on the world's largest online retailer of precious minerals, Apmex Inc. However, bitcoins have been accused of fuelling externalisation and other illicit dealings worldwide, while fake bitcoin currency convertors have sprung up.