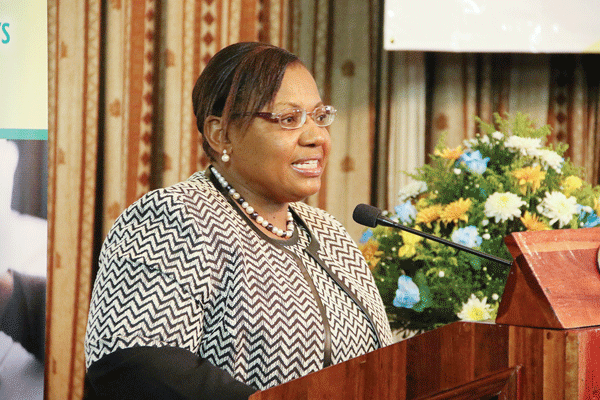 Some Chinese businesses are dribbling tax authorities by issuing sales receipts written in their language and pretending not to understand English when the Zimbabwe Revenue Authority (Zimra) officials visit them to check on their compliance with the law, it has emerged.
BY TATIRA ZWINOIRA
China is regarded as Zimbabwe's all-weather friend and its nationals are given preferential treatment over other foreigners.
A Zimra official who preferred anonymity told Standardbusiness on the sidelines of an event at a local hotel in Harare last week, that tax officials faced difficulties when dealing with Chinese businesses while on tax check visits.
"I am not surprised about that [issuance of receipts in Chinese]," the Zimra official said.
"In fact, what we have seen is that when we visit Chinese companies that would have defaulted on tax payments or whom we suspect of not complying with the tax laws, most of them claim they do not understand English and choose to speak in their native languages.
"It makes our job very difficult."
Asked for comment, Zimra acting commissioner general, Happias Kuzvinzwa said: "The Zimbabwe Revenue Authority fully investigates any reports on tax evasion, notwithstanding the nationality of the taxpayer, and any cases of tax evasion are dealt with in accordance with the laws of the land.
"Tax evasion and any other illegal and underhand dealings such as smuggling, transfer of pricing and corruption are dealt with in accordance with the laws which the Zimbabwe Revenue Authority administers. The law provides for appropriate penalties for any tax offences and Zimra administers such penalties as provided for in the legislation."
Apart from pretending not to understand English, Chinese firms are allegedly issuing sales receipts written in Chinese and use their currency, the yuan, without a Zimra registration number and value added tax (VAT) deductible.
Although the yuan is in the country's multicurrency basket, it is rarely used in Zimbabwe where the main currencies in use are the United States dollar, South African rand and the local bond.
It is the norm that a tax-compliant company must issue a receipt with a Zimra registration number and VAT deductible.
This is what the unscrupulous Chinese companies are doing, except they now use their own language and currency, making comprehension of the transactions involved difficult for the Zimra officers.
According to Zimra regulations, the threshold for companies registering for VAT is an income of $60 000 and above per annum.
Zimra regulations state that clients can be registered for VAT when "they have met the threshold, or if they have shown that they can surpass the minimum threshold within the next 12 consecutive months".
Other tactics that Chinese firms are using involve undervaluing of goods, putting the wrong tariff codes, understating the quantity of goods and not applying for import licences to bring in goods from the border.
A source told this paper that most of the smuggling that takes place at Zimbabwe's border on a daily basis is done by Chinese firms.
Chinese Federation of Zimbabwe deputy president, Steve Zhao said that he could not deny that they had such unscrupulous characters within their Chinese community.
"From what I understand, if you are in Zimbabwe you should issue receipts in English and should not use Chinese language or currency on receipts," he said.
"I do not think that is the way it should be. If someone is doing this, they are wrong.
"As a federation, if we know who is doing this, we will tell them it is not allowed and order them to do the right things.
"For people doing business in almost every country [of the world], I cannot guarantee 100% that they are following the policies.
"If I say we can check on all 100% of them, then I think that I will be lying to the people."
He said his association always encouraged Chinese businesses to follow the laws of the land.
The Chinese embassy did not respond to enquiries from Standardbusiness by the time of going to print.
Under the amendments made to the Finance Bill and gazetted in March 23, businesses that operate in the country are subject to pay taxes.