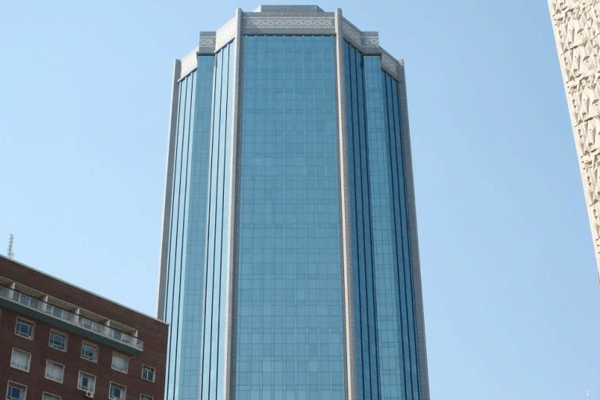 Zimbabwe is negotiating for an expansion of the $200 million export incentive facility from the Afreximbank that was used as an anchor for bond notes as the central bank scrambles for a solution to the long running cash crisis, the regional bank has revealed.
BY FIDELITY MHLANGA, IN KIGALI, RWANDA
The Reserve Bank of Zimbabwe says it has already drawn down $170 million from the facility to give exporters incentives.
Afreximbank president Benedict Orama told journalists at the bank's 24th annual general meeting in Kigali, Rwanda last week that the institution would continue to help Zimbabwe deal with its liquidity challenges.
"With regards to the export incentive, Zimbabwe is a key market for us because it has been going through difficulties over so many years and we have provided support where possible," he said.
"The unique situation today is dollarisation. The central bank has limited monetary space, so it needs to generate dollars that it uses.
"To do that, they have to promote exports and you know that Zimbabwe is increasingly becoming a safe haven around the region because it is dollarised.
"So many countries whose exchange rates are soft, try to use Zimbabwe sometimes to preserve the value of the currencies they hold."
He said negotiations were underway to review the $200 million facility.
"For us, we have discussions every time with the government (of Zimbabwe). I think the issue of the incentive being increased is under discussion," he said.
"There are people who are working on it. I am sure to the extent that whatever is being requested is within country limits."
RBZ governor John Mangudya told Standardbusiness on the sidelines of the Kigali meeting that the central bank was confident the facility would be extended.
"Once the facility that has been given to us has been exhausted we need to find ways and means of ensuring that we negotiate for more so that at the end of the day we do not destroy the export generation scheme or plan," he said.
"As you are aware, an export substitute scheme is there to develop exports and we want it to be a continuous process.
"We don't want to allow these guys (exporters) to collapse, such that when subsidies are being given these companies are competitive in the region.
"When the facility is exhausted we need to request for an extension or a top up of the facility such that at the end of the day we continue to support our exporters."
He said an extension of the facility could mean more bond notes on the market.
"As long as the facilities are there to bank bond notes it's more like a gold standard, you issue an instrument that is backed by something so that it becomes convertible. We can't just issue something out of a thumb suck," he said.
Mangudya said $160 million bond notes had been released onto the market since May last year.
"We have issued bond notes in the amount of $160 million and payable amount is $170 million," he added.
"There are two figures and many people confuse these two. There is 5% and 2,5% incentives that have been received by exporters. That figure is at $170 million.
"Then it is from the $170 million that we then issue bond notes. What I mean is that when someone exports today then they are entitled to 5% or 2,5%. because we issue those incentives monthly it means the incentive payable will be higher than the bond notes in circulation.
"We still have $40 million to go in issuing bond notes."
Afreximbank has come to cash strapped Zimbabwe's rescue on a number of occasions, extending loans to revive industry and to address the liquidity problems.
Last month the Cairo headquartered bank extended by two years a $200 million trade debt-backed securities facility, which allows the RBZ to exercise its responsibility as a banker of last resort.
Afreximbank also extended to Zimbabwe a $819 million bridge facility for external arrears clearance to the African Development Bank ($601 million) and the World Bank's International Development Association ($218 million).