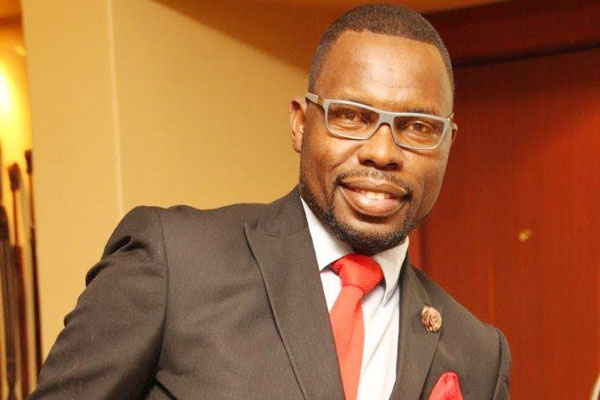 The Zanu PF government's five-year economic blueprint, the Zimbabwe Agenda for Sustainable Socio-Economic Transformation (ZimAsset), has dismally failed to turnaround the country's economic fortunes, industry officials have said.
BY MTHANDAZO NYONI
Ever since the policy was adopted in 2013, the country has experienced negative economic effects as evidenced by a widening fiscal deficit, declining Diaspora remittances, acute liquidity challenges, and a precarious investment position, among others.
Industry officials and economists who spoke to Standardbusiness last week said lack of funding, indiscipline in the implementation of the policy, lack of buy in from various critical stakeholders and overambitious policies were some of the major reasons that led to the failure of the programme.
"Indeed, the ZimAsset document had its strengths as well as its shortcomings. The major pitfalls, which we realised in trying to implement the blueprint include, but are not limited to, lack of funding.
"The programme needed about $11 billion in order to take off," said Zimbabwe National Chamber of Commerce (ZNCC) CEO, Christopher Mugaga.
Mugaga also cited lack of discipline in the implementation of the policy as another impediment.
He also queried whether Statutory Instrument 64, command agriculture, Stem (science, technology, engineering and mathematics) among others, were part of ZimAsset or if the government was diverting from its core business of making ZimAsset a success.
"If they are, then it means we failed to define the interrelationships," he said.
He then turned to the lack of buy-in from various stakeholders.
"As much as the government uses ZimAsset as its reference point, it does not seem to be well taken on board by both the private sector and civil society.
"We need to define a framework where the blueprint will be a reference point to all stakeholders," he said.
Mugaga said besides all this, ZimAsset was also an overambitious programme.
This, he said, was one of the major pitfalls of the blueprint since it was targeting double digit GDP growth in its horizon when in reality the economy had dwindled and of late has been growing below 1% annualised.
Through ZimAsset, government promised to create value of $7,3 billion from the indigenisation of 1 138 companies across 14 key sectors of the economy and over $1,8 million from the idle value of empowerment assets unlocked from parastatals, local authorities, mineral rights and claims and from the state's intention to capacitate Agribank with $2 billion to finance the stimulation of agricultural productivity.
These initiatives were said to be aimed at creating over two million jobs across key sectors of the economy and contributing to export earnings as well as food security.
The party's trump card — the empowerment drive — was expected to unlock $1, 8 trillion into locals' coffers and drive annual gross domestic product growth to close to 10% by 2018, from the current 4, 4%.
However, few months before the policy document expires, Zimbabweans continue singing the blues.
Mugaga said as the private sector they continued monitoring the progress of ZimAsset implementation, which was the reason why business came out vociferously last year when the government gave companies an ultimatum to comply with the controversial indeginisation law.
He said ZNCC was involved in implementing some of the ZimAsset goals through empowering marginalised sections of society such as women and youth.
Recently, at the ZNCC 2017 annual congress in Victoria Falls, Speaker of Assembly, Jacob Mudenda lashed out at the private sector accusing it of failing to evaluate ZimAsset.
He asked whether industry had been making microscopic analysis of ZimAsset projections to find out whether or not, there had been an alignment of objectives of the policy and the intended outcomes.
Mudenda said the economy had experienced a negative multiplier effect since 2013 as evidenced by widening fiscal deficit, declining Diaspora remittances, acute liquidity challenges and a precarious investment position.
"Nobody in business has done evaluation of the success or failures of ZimAsset. Nobody and this includes our economists and our universities, yet that is a fertile ground for study, to interrogate these economic blueprints," he said.
But economists said five year economic plans usually employed by government were hard to implement.
"The problem is that for a long time as a country we have been preoccupied with putting in place these five year documents which we really don't evaluate after their expiry period. We instead produce another one," an economist, Reginald Shoko said.
"We need long-term planning as a country. The ZimAsset document is a long term policy that requires massive funding, which we are not able to avail in the prevailing economic environment."
He said there had been little progress in the implementation of the policy.
"It's been an ambitious policy; too big a dream for an economy like ours to achieve such targets within a limited period. The government must create a national economic policy document crafted in consultations with all," he said.
Shoko said Zimbabwe required a social contract to bind all stakeholders to achieving the desired economic turnaround not political grandstanding.
"Everyone must be accountable for his actions and we also deal with corruption," he said.
Another economic analyst John Robertson said ZimAsset was supposed to be about sustainable socio-economic transformation, but everything the country could measure showed that the social as well as the economic conditions have deteriorated.
So ZimAsset cannot possibly be described as successful, he said.
"As pointed out by the IMF, government has provided less than one tenth of the capital investment levels proposed in the ZimAsset declarations. Transformation, therefore, has not even started," Robertson said.
"Unfortunately, the so-called blueprint does not first call for the rebuilding of the foundation.
"Everyone is supposed to start building up in the air and government believes its enormous authority forms the needed foundation for something to be built upon".
But this authority, Robertson said, was merely saying, "whatever anyone wants to do, they need government's permission".
The permission, he said, offered only assurances that investors will be stripped of their assets by endless demands for obedience to the authorities.
"Indigenisation demands confiscation of registered mining claims and new invasions of farmland are still destroying the confidence needed while the nation's debts have become unmanageable," Robertson said.
"We now have even more years of damage to repair before we can start to improve on what we had when ZimAsset was launched."
Mugaga said the way forward was to deal with vices, which include corruption, smuggling, blatant disregard for corporate governance both in public and private sector, as well as building a policy environment that promotes enterprise development and corporate entrepreneurship against trying to put life to an old economy.
"As much as everyone might want the multinational companies to regain their dominance, no one can ignore the fact that a new economy as well as Sustainable Development Goals promotes equality and sustainability through quality jobs creation," he said.