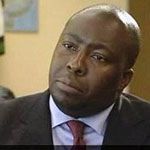 LOCAL Government minister Saviour Kasukuwere got his facts wrong or deliberately lied when he claimed that politicians are not allowed to hold positions in public administration.
BY RICHARD CHIDZA
Kasukuwere recently declared MDC-T national executive member and Hatfield MP, Tapiwa Mashakada could not be appointed Harare town clerk despite coming out tops in interviews for the vacant post.
"The constitution is very clear, politicians must remain in politics. First you must resign as a politician from your party. Where in the country have you heard a politician being appointed as a technocrat?" said Kasukuwere.
But The Standard can reveal that most urban councils have been run or are being run by politicians.
Kasukuwere was at loggerheads with recently-axed Chitungwiza town clerk George Makunde over the latter's deep involvement in the unsuccessful bid to have him removed as Zanu PF political commissar on allegations of plotting to depose President Robert Mugabe.
Zanu PF Mashonaland central chairman Dickson Mafios confirmed Makunde was a member of the party, but then unwittingly revealed that the bureaucrat had been expelled.
"Makunde was deputy provincial secretary for administration until recently. He has since been informed that he has exceeded the mandatory three meetings without giving an apology, hence he has effectively expelled himself from the party.
"He got too excited with their ill-fated bid to have the national political commissar expelled from the party and forgot he needed to attend party meetings," Mafios said.
Mutare's town clerk Joshua Maligwa, who previously served as chief administrator for the Rusape Town Council, recently revealed he was Zanu PF to the core and wanted to prune the eastern border city of opposition MDC-T sympathisers.
Maligwa claimed when he joined the city this year, he noticed that of council's 1 500 workers, 700 of them supported the opposition.
Kasukuwere congratulated Maligwa for a "job well done."
Mutare Central legislator Trevor Saruwaka said local and central government was teeming with Zanu PF acolytes.
"It's a public secret that all top council and government positions are packed by Zanu PF cardholders, but only the foolish ones openly beat their chest supporting the stinking association," said Saruwaka.
Former Bulawayo town clerk Stanley Donga was a known Zanu PF activist who fought in the liberation struggle on the Zipra side. Donga died in 2007 and was declared a liberation war hero.
MDC-T spokesperson Obert Gutu said there was no law stopping anyone from applying for the job of town clerk.
"If anything, there are Zanu PF activists in government jobs. Tendai Mahachi, the former town clerk of Harare was a Zanu PF card-carrying member and President Robert Mugabe's spokesperson and Information ministry permanent secretary George Charamba attends Zanu PF rallies clad in that party's regalia," Gutu said.
University of Zimbabwe Public Administration lecturer Eldred Masunungure said while Kasukuwere was right to an extent, his motive was "self-serving".
"It's a partisan plot to throw spanners at Mashakada because I am certain he would not have insisted on such qualification had it been a Zanu PF cadre. The Constitution now provides for a demarcation between administrators and politicians but only when one is in office to guard against corruption and nepotism, but it does not bar Mashakada. However, this situation leaves Mashakada in a very invidious position because he might decide to resign from his position and then not get appointed," said Masunungure. Kasukuwere could not be reached for comment as he was reportedly out of the country on government business.