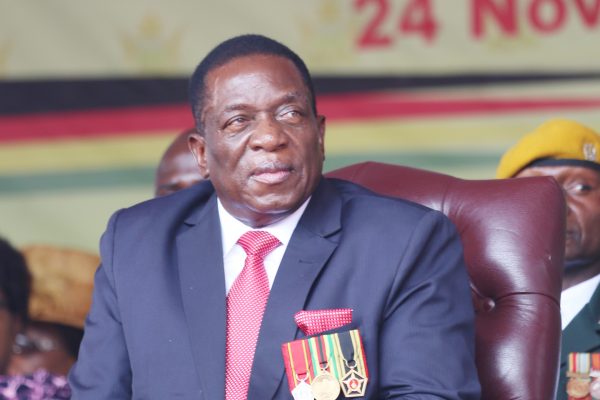 One of the issues that took centre stage of debate in Parliament last week was the practice by traditional leaders demanding to see and record serial numbers of their subjects' voter registration slips.
Everyone agrees that the practice is a breach of the electoral law in that the effect of such practice is to intimidate voters. Opposition MPs accuse Zanu PF of being behind this criminal activity and, although the ruling party feebly attempts to distance itself from the practice, everyone knows they are the ones that are doing it. They have ordered traditional leaders in the rural areas to demand to see and register villagers' voter registration slips. In the cities too, they have dispatched their youth and the women's league to go door to door demanding the same.
Although we know that this practice would not in itself count as electoral fraud, it is the effect that it has on voters that translates to massive electoral fraud. When voters submit their voter registration slips to Zanu PF functionaries, they are made to believe in their minds that they are being watched and that it will be known if they do not vote for Zanu PF.
They know and they have seen the bloody consequences of being labelled an opposition element. In some places, the book in which the voter slip serial numbers are recorded are called "Bhuku rehupenyu" (the book of life). That alone speaks volumes of the consequences that befall anyone perceived to have voted wrongly.
Zanu PF agrees that this practice is indeed taking place, meaning that they do agree that there is electoral fraud going on. All they are doing now, as Justice minister Ziyambi Ziyambi did in Parliament last week, is to say it is not their business to stop it. There is no doubt that they are the ones that are sending chiefs and headmen around the country to execute this threatening exercise in the rural areas and they are the ones too sending their youths and women, often dressed in party regalia, to do the same in urban areas.
Although the Zimbabwe Electoral Commission (ZEC) must go out and send clear messages to educate citizens on the illegality of this practice, in our view Zanu PF has the responsibility to stop this nonsense. The Zanu PF leadership, especially President Emmerson Mnangagwa, must come out in the open and tell voters that this practice is unlawful and that nobody has the right to demand to see another person's voters' particulars and that voter registration slips are personal and private documents. If this is not done, elections will be disputable and Mnangagwa will have nobody to blame if the election outcome is rejected. It is no use trying to deny responsibility for this practice because everyone in the villages and townships where the slips are being demanded knows who is demanding them and why.
Zec must, however, in the little remaining voter registration period, launch an intensive campaign to educate voters on the criminality of this practice. They must go all out on radio, television and other medium to advise Zimbabweans that what the chiefs and headmen are doing is a criminal offence for which perpetrators stand to be arrested.
The police too, must go out and arrest offenders, take them to court and get them prosecuted to set an example that will dissuade perpetrators of this practice that threatens our country with perpetual legitimacy problems.