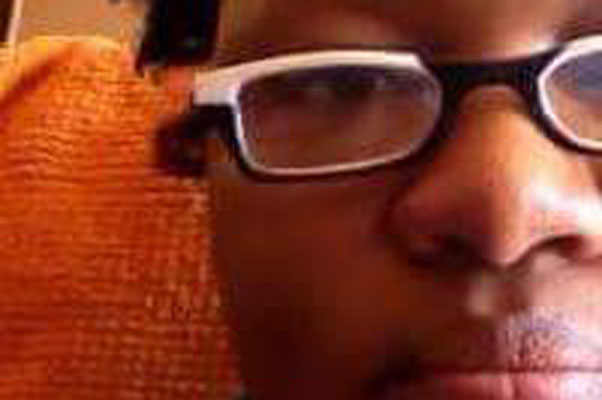 We cannot just wish away street vendors for they represent an economy often misunderstood, an economy whose continued criminalisation is threatening to leave many families beggarly and poverty-stricken. Threats have already been made, but I hope we will never witness a day when the army, the citizens' darlings at the moment, will be used by the authorities to remove vendors from Harare's central business district (CBD).
By GLORia NDORO-MKOMBACHOTO
Last week, we watched a vicious confrontation between the police and the vendors. The vendors retaliated by throwing stones at the police vehicles. It was an unfortunate and an unnecessary incident. With its reputation in tatters, the police service is going to take very long to gain the confidence of the public if it continues to use bullying tactics against the vendors.
It cannot be ignored that the vending economy is currently the largest employer in Zimbabwe. Many families depend entirely on vending for their income. In a September 2017 study evaluating the contribution of street vending to the economy entitled, Assessment of the Contribution of Street Vending to the Zimbabwe Economy. A Case of Street Vendors in Harare CBD, conducted by Auxilia Kawara Mazhambe, was determined to prove that 86,6% of vendors derive their livelihood from vending activities alone.
The vending sector obviously has a role to play in our economy and ought to be properly recognised and accommodated. That inclusion, however, must certainly not take place on the CBD pavements, in front and at the entrances of rent and rates paying retailers. It is discourteous and dishonourable, as well as unreasonable, unjustified and unfair.
How did we get here?
Street vending became rife in Zimbabwe when the economy started to falter in the early 2000s. In 2000, the former president of Zimbabwe authorised a land reform programme to redistribute land to black Zimbabweans who were dispossessed during colonial rule. This involved the seizure of about 4 500 mostly white-owned commercial farms. Exports dwindled, particularly of tobacco, which was the biggest foreign currency earner. Agricultural output was also hampered and together with a series of violent elections marred by irregularities, Zimbabwe was isolated and sanctions imposed by western countries.
As industry collapsed and the printing of money by the Reserve Bank of Zimbabwe escalated, hyperinflation ensued. The withdrawal of credit lines by international lenders contributed to an already underperforming economy resulting in galloping inflation and high unemployment levels. Tobacco production levels have only just started to return to 2000 levels in 2017. Be that as it may, Zimbabwe "which was the world's fifth largest producer of tobacco in 2000, is now number 15," a November 16 2017 Bloomberg article, entitled The Mugabe Economy in Charts Highlights Challenges for Zimbabwe, by Rene Vollgraaff and Simbarashe Gumbo, reported. Consequently, many people, at a loss of what to do, resorted to low-barrier-to-entry street vending. Street vending is tough and a profession of last resort for many. It is never a profession of first choice. Selling by its nature is all about convincing someone to part with their hard-earned money for a product you are selling. It is easier to sell to someone who has walked into your shop looking for something specific they know you stock than selling to a passerby on the street. It is hard and often vendors, on many days, go home without a sale, or have to sell below the cost price to get enough money to commute. Yet, with all its hardships and challenges, the street vending economy is big and thriving, representing 30% of the Zimbabwe population.
In a referred 2016 paper written by Tavonga Njaya, entitled, An evaluation of income disparities between male and female street vendors of Harare in Zimbabwe, he reported that over 100 000 vendors are located in Harare.
The bullying and harassment of vendors is ill-conceived
In the many developing economies of Africa and South East Asia, street vendors are frequently unappreciated and perceived as a public nuisance because they often occupy certain public spaces illegally. As they occupy those spaces, they are associated with the dirt and disorderliness that ensues.
In Zimbabwe, that negative perception of street vendors is rife and as a result, the vendors are bullied, intimidated and often coerced into parting with their goods and money by extorting gangs or even the police under the guise of a protection fee. On the other side, the city authorities have persistently created a hostile environment for vendors to the extent that after 6pm, the Harare CBD is one big vending market with vendors selling anything from food to clothing under the cover of darkness in not-so-well-lit streets. As in the day, at night there is no security so the major risk associated with their trade is criminal elements stealing from them. There is no harassment because the city authorities would have retired for the day.
Incomplete legal reform
The City of Harare as a form of acknowledgement of street vendors introduced new vendor by-laws in Statutory Instrument 159 of 2014. Yet no legal framework has been put into place to operationalise it. It would appear that the City of Harare is either incompetent about the immediate next steps forward or were never committed to recognising street vendors as genuine entrepreneurs in the informal sector whom they could organise with a view to have them properly licensed and paying taxes. If the water crisis in Harare is anything to go by, then we know what the answer to that is.
Ideally, street vendors ought to be located in strategic designated public spaces in order to transact under conditions where themselves together with their clientele benefit from the city's provision of proper sanitation and security. Right now, sanitation facilities to street vendors are either non-existed or restricted.
Dialogue among stakeholders is a pre-requisite for a lasting solution
The brutalisation of street vendors is consistent with the tyranny Zimbabweans have lived with over the last 37 years. In November 2017, a tyrant was removed but tyranny still runs deep in the body politic of Zimbabwe. Yet, as Africans, we have always known what to do in the event of a dispute or misunderstanding and that is to initiate dialogue. The bigger person initiates the dialogue and in this case the city authorities must champion this.
Unlike South African authorities, Zimbabwean authorities in all walks of life are averse to stakeholder engagements. Policymakers in South Africa are all too aware of the importance of engaging with and building relationships with all stakeholders as fundamental to sustaining their designated activities. Zimbabwean authorities on the other hand have never warmed up to that all-inclusive approach. Instead, they prefer an outdated top-down approach where those who wield the power dictate the terms of engagement. The city authorities and policymakers within Local Government ought to adopt an interactive and inclusive approach where stakeholders — the individuals, groups of individuals or organisations that affect and are affected by the authorities' policies, activities and associated performance — are consulted in transparent public debates.
The City of Harare and Local government authorities should ideally call for a two to three day stakeholder engagement summit where all stakeholders, including representatives of the vendors, experts, policymakers from the Local Government ministry and other relevant parties, meet to map out a way forward. Hasty and unannounced periodic pouncing on unsuspecting street vendors will not yield desired results. The current disarrangement and chaos on our streets will continue.
What must be done?
The city and local authorities should call for a stakeholder engagement summit with something tangible to put on the table, but open to listen to fresh ideas. Ideally, the authorities must provide street vendors with viable legal space (the viability of the new sites will be decided at the summit) for their entrepreneurial activities and;
l Publish the recommendations emanating from the summit
l Map out an action plan and immediate next steps
l Post the stakeholder engagement summit, publish a booklet in Shona, Ndebele and English mapping out the by-laws, fees for licences, in what locations, rules and regulations, etcetera so that they raise the street vendors' ability and willingness to comply in order that they can transact in spaces where self-dignity and business freedom is guaranteed.
l Roll out the relocation of street vendors to new viable spaces within the city precinct.
 Gloria Ndoro-Mkombachoto is an entrepreneur and a regional enterprise development consultant. Her experience spans a period of over 25 years. She can be contacted at totemshumba@gmail.com