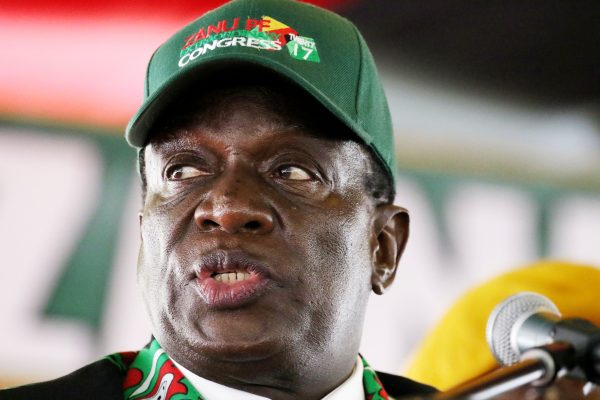 Zimbabwe yesterday woke up to the news that government had legalised the production of marijuana, known locally as mbanje, by individuals and companies.
The legalising of weed farming was done on Friday by the Minister of Health and Child Care, Dr David Parirenyatwa, in a government gazette, Statutory Instrument 62 of 2018, "Dangerous Drugs – Production of Cannabis for Medicinal and Scientific Use Regulations".
What this effectively means is that individuals and companies can apply for licences and upon being granted, they can start growing and distributing weed legally. Individuals and companies can now grow, possess, transport and sell fresh or processed dry marijuana or other marijuana products freely.
Apparently, government has been working towards legalising marijuana for the past eight months following the same move by Lesotho in September last year. We have become the second African country after Lesotho to do this.
One of the government ministers who started advocating for the legalising of weed is Home Affairs minister Obert Mpofu, who was then Investment Promotion minister. His argument was that such a move would lure investors and that medical cannabis production was "big business".
Parirenyatwa, who eventually issued the regulation on Friday, had months before expressed his reservations about making Zimbabwe a mbanje country.
He said at the time: "… the harm to our people, mainly the youths, will be irreparable. It makes one have a high appetite for food and it always causes psychotic illnesses, what we call madness, rowdy behaviour, among other effects. We need to be very careful about letting it loose. But on the medical side, I will consider a serious research like what other countries have done."
While we will not rush to raise alarm, we fear the decision may have been too rushed. Such a critical move ought to be given enough thought and necessary steps needed to be taken to take care of the attendant dangers.
The fact that Lesotho legalised mbanje should not make it good for Zimbabwe to do the same. marijuana is one dangerous drug that has been widely abused in this country and with grave consequences. Legalising of such a drug required wide consultation, including public debate, which would culminate in the matter being brought to Parliament before it was made law.
Fast-tracking such a decision into law will have grave consequences for the country. We do not want to sacrifice a whole generation for the sake of a few dollars or in the name of the "Zimbabwe is open for business" mantra.
According to ministers Mpofu and Parirenyatwa, mbanje is useful for making pain-killers and the fibre from the weed plant can be used to make strong handbags and shoes.
These benefits should, however, not be allowed to overshadow the drug's damaging, harmful and addictive effects on the thousands of our youths that stand to be exposed.
Dangers of marijuana are too many to list here, but they include damage to social life, work or career status and cognitive ability. Schoolwork and the achievement of goals also suffer. Is this the kind of youth that the new dispensation is nurturing for Zimbabwe?
If the economic benefits of legalising mbanje are so overwhelming for the "new dispensation", the least they could have done was to make our youth aware of the risks of taking marijuana through education and public debate, so that they could make informed decisions before letting them accept the decriminalisation without rebuttal.