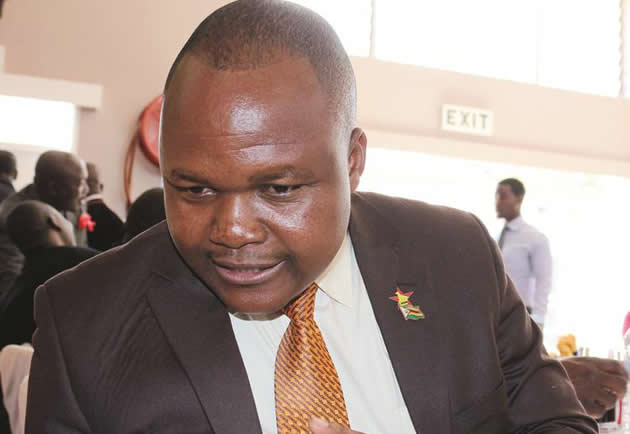 Former Higher and Tertiary education deputy minister Godfrey Gandawa has accused members of the Central Intelligence Organisation of threatening to kill him after his decision to contest the forthcoming elections as an independent candidate.
BY XOLISANI NCUBE
Gandawa, who is the outgoing Magunje MP, approached the Zimbabwe Electoral Commission (Zec), saying he feared for his life after several threats from CIO agents based in Karoi.
Zec chairperson Justice Priscilla Chigumba has since directed the Zimbabwe Human Rights Commission (ZHRC) to investigate the allegations where the police and the army are implicated.
In a letter dated May 13, 2018, Gandawa listed the names and telephone numbers of CIO agents who are allegedly threatening to kill him before the elections. "I have been receiving anonymous calls and messages threatening me with death and insulting me since primary elections took place," reads part of his letter to the ZHRC. "Senior police officers at Magunje in connivance with the aspiring Zanu PF candidate have been sending a team of youths to harass my family, relatives and close associates so that they get scared and coerced to support their weak candidate.
"On the third of May, 2018, my brother Collins Gandawa called me and said he had received a worrying message from our young brother Ability Gandawa and he started persuading me not to contest as an MP for there is a plot to kill me by CIO Karoi.
"We had a heated argument and he said I should confirm this with Ability. I sought clarity from Ability who confirmed that I must be very careful since CIO has vowed to deal with me."
On Friday, Gandawa was summoned by police in Chinhoyi on charges of threatening to kill a Zanu PF supporter and a warned-and-cautioned statement was recorded.