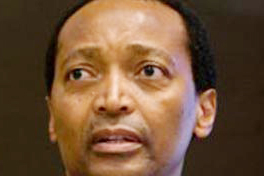 What I am suggesting here happens throughout the world. It is not new to Zimbabwe, Africa nor the rest of the world. But as an entrepreneur, one needs to be gifted to transact with those who make their livelihood from the fiscus.
By Gloria Ndoro-Mkombachoto
Most politicians, unfortunately, run with the hares and hunt with the lions. The desperate-to- get-rich-quick tend to be uncontrollable, ungovernable and oft times are economical with the truth. But managed wisely, political access can be strategic and a huge business asset. The most important rule is when you have got strategic proximity to key politicians, do not flaunt it by name-dropping.
It is risky business because you will be labelled to be a crony of that politician by those against them. It can work for and against you. You do not know where politicians spend their days, often after major mistakes or a reshuffle they lose their jobs, others die and whatever the reason you find them not in the position you needed them to be, many politicians carry a lot of reputational risk.
So I humbly submit that it is clever to treat them as business customers and be loyal to them like any other customer away from the glare of prying eyes. Those in business do not go around town sharing with anyone who their customers are, so why flaunt the politicians in your pocket to anyone willing to listen? It is cheap, low-grade, contemptible and despicable.
A short tale on billionaire magnate Aliko Dangote
There are many stories that have been written about Aliko Dangote, the Nigerian business magnate owner of the Dangote Group, who, according to the Forbes 2018 ranking of the world's billionaires, is the world's richest black person with a net worth of $13,8 billion, the 40th richest person in the world. According to an investopedia.com article of October 6, 2015, "At the age of 21, Aliko Dangote borrowed $3 000 from his uncle (Sanusi Dantata) in order to import and sell agricultural commodities in Nigeria, his native country. His business venture quickly became a success, and as a result, he managed to repay the entire loan within three months of starting operations."
According to a newsrescue.com of October 5 2013, compiled by Consul General Brian Browne, in the 'Miracle' Of Dangote's Rags To Riches History, according to The US Cables, Dangote and Dantata enjoyed easy and early access to political favouritism. "Because of their influence in the Hausa and Muslim communities, Dangote and Dantata have always been useful to both the civilian and military leaders who ruled Nigeria. The government of Nigeria favoured them in the form of importing rights throughout the military regimes and coups of the 1980s and 90s. Though he has connections with political figures throughout the country, his link to Obasanjo (OBJ) paid off when OBJ was elected president in 1999. Since then, Dangote's market advantages and growth have multiplied."
Fast-forward to today, it is a well-known fact that Dangote has used his political connections to create empires not only in Nigeria and Africa, but across the globe. Obviously as a billionaire, he would have the trappings of a wealthy businessman like a private jet for convenience, several properties in locations where his business are located, etcetera. His access to political connections that enabled him to have preferential treatment and amass wealth for himself and his enablers was clearly not used for consumption only. Why do I say this? Because his business grew as demonstrated by global operations he has built.
A short tale on billionaire tycoon Patrice Motsepe
According to Forbes of May 31, 2018, South African mining magnate Patrice Motsepe, the founder and chairman of African Rainbow Minerals, "became a billionaire in 2008 — the first black African on the Forbes list is worth $2,65 billion and growing".
"He was the first black partner at law firm Bowman Gilfillan in Johannesburg, and then started a contracting business doing mine scout work. In 1994, he bought low-producing gold mine shafts and later turned them profitable." His older sister Bridgette Motsepe-Radebe, the first black female mining entrepreneur, married to minister Jeff Radebe, was already in this business trading as Mmakau Mining long before Patrice started. Radebe is a South African politician who was recently appointed as Energy minister by President Cyril Ramaphosa on February 26, 2018. Radebe served in the government of South Africa as minister in the presidency from 2014 to 2018. A side show, but important aspect is the first lady of South Africa, Ramaphosa's wife, Dr Tshepo Motsepe-Ramaphosa, is Patrice's eldest sister.
Motsepe, the 6th wealthiest man in Africa, also has stakes in various companies in South Africa and abroad and among other things is the president and owner of the Mamelodi Sundowns Football Club. In 2016, he launched a new private equity firm, African Rainbow Capital, focused on investing in Africa, among other things.
The Motsepe family has always had proximity to power through their father long before the children ventured into business. Chief Augustine Butana Chaane Motsepe and their mother Key Motsepe, who was half Scottish, set the foundation for their children.
Chief Motsepe, who died June 18, 2007 at a ripe old age of 92 years, was the retired former principal of Modise Sekitla Secondary School in Mathibestad, near Hammanskraal, North West Province (NWP) who decided to start his own business. At the time of his death, Patrick Hlahla, writing for iol.co.za on July 2, 2007, indicated that "Mourners included the then deputy president Phumzile Mlambo-Ngcuka, now under-secretary and head of UN Women, cabinet ministers, political leaders, judges, Cosatu leaders and football executives," who came because of the influence the chief had wielded in the NWP and in South Africa in particular. The chief was also instrumental in the setting-up of National African Federated Chamber of Commerce and Industry, a federated chamber which is one of the largest business chambers in SA with representation in all the nine provinces of the country.
[As a result] he was seen as the backbone of one of South Africa's most prominent families of achievers and the Motsepe family children built on the legacy that their father created and left for them. This legacy included, amongst other things, entrepreneurship, business and political networks, ways of doing business, etcetera. We all cannot benefit from political connections but when we do, what remarkable legacies are we leaving behind?
TO BE CONTINUED NEXT WEEK
l Gloria Ndoro-Mkombachoto is an entrepreneur and a regional enterprise development consultant. Her experience spans a period of over 25 years. She can be contacted at totemshumba@gmail.com