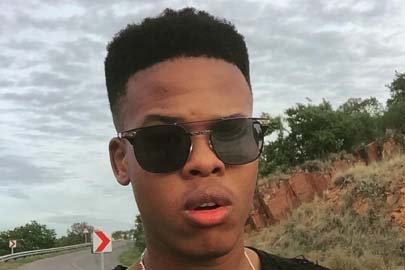 South African rapper Nasty C has confirmed his trip to Zimbabwe, saying he will be part of the entertainers at the Change a Life Concert on August 18 at Wingate Golf Club in Harare.
By Staff Reporter
A strong line-up of locals — including Jah Prayzah, Ammara Brown, Ex Q, Takura, DJ Silence and rising hip-hop star King 98 — would join Nasty C at a show whose proceeds, including ticket sales, concessions, auction items, merchandise and sponsorships, will be donated to the Alfred Dondo Foundation — a charity organisation that looks after 60 orphans in Mashonaland East province.
Nasty C, who was raised by his father after his mother died in a road accident when he was very young, said he was excited to come to Zimbabwe and help raise funds for a noble cause.
"I, Nasty C, will be coming to Zimbabwe for the Change a Life Concert on August 18 at Wingate Golf Club, Harare. Let's make a date," he said.
The concert has been made possible by Impala Car Rental.
Impala Car Rental brand and projects manager Tracy Ngoma said they were running around to put everything in place ahead of the show.
"This will be a unique show and if you look at the line-up, it's made of young musicians. Our thrust here is to attract the youths to the show and we are mobilising youths at tertiary colleges to be part of the show," she said.