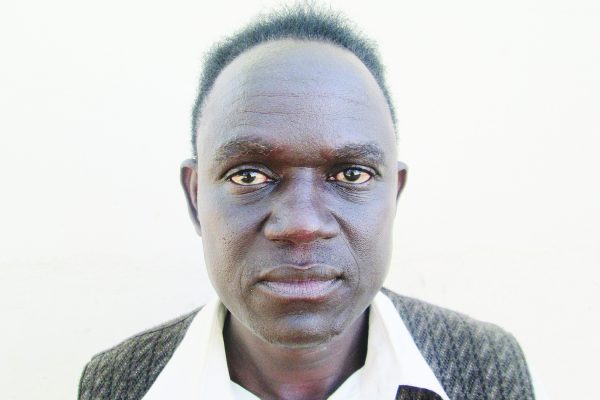 Three people are feared dead after violent clashes rocked Kwekwe's Mbizo suburb on Friday with the opposition National Patriotic Front (NPF) claiming that its supporters were being targeted by machete-wielding Zanu PF supporters.
By Everson Mushava
Zanu PF yesterday blamed the violence on gold panners and accused the NPF — a party linked to former president Robert Mugabe — of trying to score political points by claiming ruling party supporters were behind the violence.
Two people are said to have died soon after the attacks while another one succumbed to injuries suffered during the clashes yesterday.
Former Kwekwe Central MP Masango Matambanadzo said the bodies were at Kwekwe General Hospital.
Matambanadzo told an NPF rally that he was worried by the increasing cases of people being axed to death by alleged Zanu PF supporters with machetes, especially at illegal gold mining sites.
"I am aware that most people who wanted to come did not come because they were threatened by Zanu PF supporters," he said.
"It's sad that three people were killed yesterday (Friday) by machetes and others are hospitalised."
Matambanadzo claimed the violence had the blessings of the local MP, Vongai Mupereri, who is believed to be a close relative of President Emmerson Mnangagwa.
Kwekwe is the president's hometown.
However, Zanu PF Midlands provincial spokesperson Cornelius Mupereri said the violence was not politically-motivated.
"The violence which I know of happened at a bar in Mbizo 15 and the people involved were not Zanu PF members," he said.
"It is a criminal case. Those guys were gold panners who are not Zanu PF members. I don't know anything about the deaths."
Efforts to get a comment from the police last night were fruitless.
Meanwhile, NPF women's league boss Sarah Mahoka told the rally it was high time people rejected Zanu PF's "violent politics" by voting the party out of power.
The NPF officials who addressed the rally reiterated their support for MDC Alliance presidential candidate Nelson Chamisa.
Matambanadzo accused Mnangagwa of being dishonest.
He said Zanu PF abused MDC supporters by promising to form a government of national unity only for the party to go it alone after Mugabe was ousted.
He said this was why the party had decided to join hands with Chamisa to form a united force against Zanu PF.