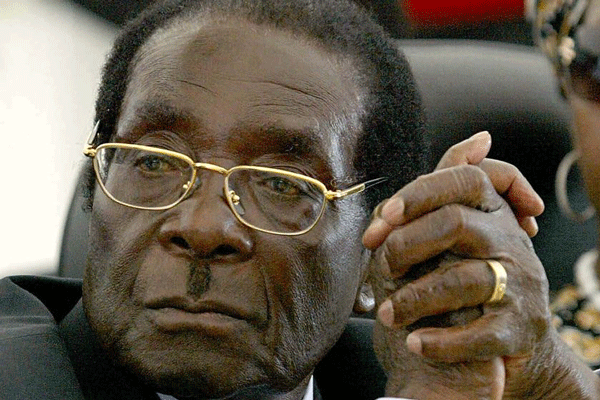 Zimbabwe Airways is suffering from a high staff turnover  amid revelations that some workers are leaving the government-linked airline after being frustrated by alleged poor management practices.
BY XOLISANI NCUBE
At least 12 workers have left the company since January with the latest being  company secretary Bertha Zakeyo, who was allegedly fired just over a week ago by former president Robert Mugabe's  son-in-law  Simba Chikore. Chikore is reportedly helping the government to set up the airline.
According to insiders, Chikore, who is the head of the airline although without a contract, has been dismissing workers while some resigned.
"No one is safe at Zimbabwe Airways; anyone can be fired any time. Chikore is mistreating people and he acts as if he is the law even though he is not in the company structures," said a source.
 Chikore  was recently picked up for questioning by police on allegations of kidnapping Zakeyo after he had fired her for refusing to respond to questions related to the alleged  leaking of company information and holding unsanctioned meetings.
Documents seen by The Standard show that on June 5, Chikore wrote to Zakeyo seeking  an explanation over allegations that she took a company vehicle without authority and attended unsanctioned political meetings.
"It has come to my attention that a few things have happened in the recent days and weeks. I require a full report either on email or on my desk by 15:00 hours today, responding to the following allegations: that  you have taken the company vehicle to have unauthorised meetings outside the company premises and lied about where you were going to accountable managers," reads part of the email.
Zakeyo demanded further information from Chikore, but the stand-in boss opted to terminate her contract the following morning.
The two are now locked in a legal battle with Zakeyo dragging Zimbabwe Airways and Chikore to the Labour Court for unfair dismissal.
According to sources, at least four locals have been dismissed while six foreigners who were helping to set up the airline have left the company since the beginning of the year.
"It's beyond labour issues. more is happening at Zim Airways and soon the truth shall be known. Zakeyo can't be fired over those allegations unless we are not being told the truth," said a source.
Attempts to get a comment from Chikore were fruitless as he said he was locked in a series of meetings last week.
Zimbabwe Airways was set up by the government under controversial circumstances and recently bought aircraft from Malaysia. However, the airline is yet to take to the skies because it does not have pilots and is yet to secure the necessary permits. 
Chikore's involvement in the airline fuelled speculation that the Mugabe family owned Zimbabwe Airways, but the government has consistently denied the allegations.