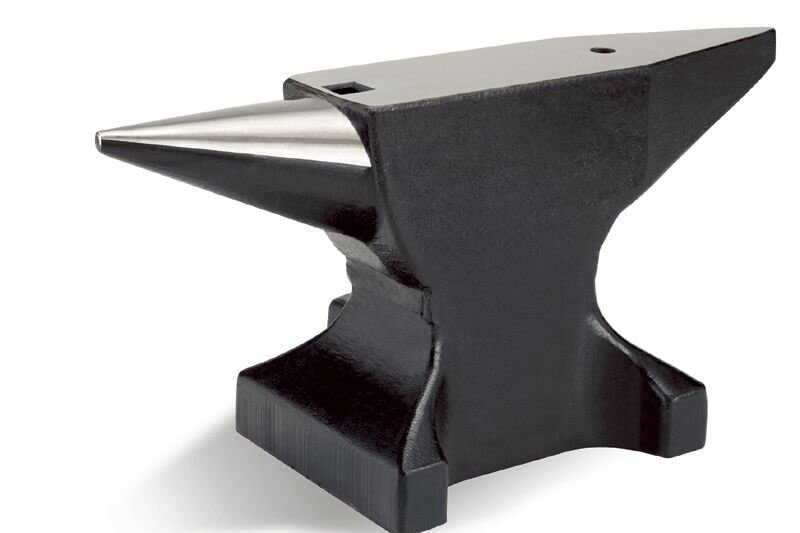 Is it not beautiful and scary how we are all surrounded by an invading army of the "why" generation? Clearly, today's smart generation are not nearly as pliant and gullible as our "Yes sir, Yes ma'am" generation. In my continuous bid to inspire Zothile, my seven-year-old granddaughter, to convince her, her capacity is without limit, to urge her to take the world on and conquer, I have struggled daily to deal with increasingly tough questions from the little Princess… " Khulu, if you say it is a girl's world and I can be whatever I dream to be, why is the TV remote always in yours and not in gogo's hands? Why do you sit there and get served food, water, clean clothes when you have hands? If they call gogo Mrs Masiye because you married her, how come they don't call you Mr Siwela . . .? Khulu, we all know boys are naughty, they fight and do bad things and you said a president is a very important person in our lives, how come all your presidents are boys; like that one they kicked out, Robert Mugabe…this one with a scarf, Emmerson Mnangagwa and the funny one, Nelson Chamisa, and our family favourite Nkosana Moyo? All boys! Why is this World Cup only for boys? Why is mfundisi always a boy?"
Zifiso Masiye
So often, I find that these are less of questions I can answer with any composure, comprehensive confidence or dismissive ease, but more of a participant observer's honest critique of the convenient spaces myself and fellow alpha males have secured in the convoluted discourse of gender, power and governance. They are a child's deep inquiry into the fundamental basis of gender, of power relations, of access and, ultimately, of what has been termed the feminisation of poverty in Africa. The recent history of our acrimonious politics is an intriguing arena of the complex jeopardies of women in governance and the huge lag between policy pronouncements, political correctness and the actual realisation of sincere women empowerment.
At their 11th hour of political ascendancy, the violent elbowing out of war heroine Joice Mujuru (albeit, at the behest of another woman) and the similarly violent elbowing out of Grace Mugabe, the similarly vicious elbowing out of one Thokozani Khupe… amidst muted complaints and generally silent approval by the rest of society are instructive indicators, symptomatic of a deep-seated culture of disdain and distrust of woman-power among Zimbabweans. Almost invariably, the pattern of harassment that is always accompanied by sponsored rogue behaviour, threats of violence, deliberately uncouth rubbishing and unabashed demeaning of the sexuality and sexual integrity of the targeted woman opponent, activities covertly orchestrated by whole institutions, parties and very well-known male community and political leaders, suggests that the notion of gender equality and equity belongs to political poetry, a thing of dreams.
All the while, Zimbabwe is a signatory to several United Nations conventions and protocols that have found conventional gender stereotypes and the routine marginalisation of women in society to be at the very centre of underdevelopment and poverty. International funding conditionalities and global political correctness requires of government, the branding and promotion of certain, trendy gender discourses, with a tendency for media, NGOs and government departments to create a consuming hype and public mantra that captures the psyche of nationals, without corresponding practice.
Much like "Zimbabwe is open for business", the populist approach to gender development propaganda may be useful in charting a vision, the extent to which such discourse gives birth to visible actions that bring about gender parity and meaningful development change in women access, effective women power and control remains questionable. While the country has no shortage of policies, there is no corresponding change in early marriages, in marrying off of young girls, teenage pregnancies and punitive attitudes towards young women's sexuality, where, for instance, pregnant schoolgirls are expelled, but the responsible schoolboys are not held to account by the school. It does not help that, so often the media houses purporting to front the gender cause and the chief architects of the gender discourse are themselves male. Even as I write, I could never pretend effective capacity to relate the story of women nearly as accurately as the women themselves. Consequently, unlike other development paradigms, gender discourse has not managed to rescue itself from the enduring scourge, not only of the macho-centric, male-feminist narrative, but also of the universalist, Eurocentric essentialism that routinely assumes knowledge monopoly and accords itself the sole responsibility of constructing meaning, generating text and directing the brand quality of gender discourses fit for global consumption.
The phenomenon of "femocracy" — a tendency of feminist struggles to lose their lustre as a result of the state or powerful males "buying off" leading female voices and activists into the ranks of government — thereby creating a new middle-class elitist stratum of women whose allegiance leans towards state, is another worrying development. The rise of the femocrats in Zimbabwe's recent history has significantly reshaped the power relations between government and women and civil society — resulting in huge losses for the feminine struggle in Zimbabwe. As such, we should not be too quick to celebrate the increasing head count of female executives in government, the number of gender-specific initiatives or ministries, gender desks… as any real indicator of gender success. Manipulation of powerful women cadres by men and by the state is not only easy, it is very real.
The increased institutionalisation of gender struggles since the mid-1980s — the 50-50 pronouncements, the women's leagues and progressive gender legislation — has not necessarily resulted in any meaningful quality changes in the lives and livelihoods of women in Zimbabwe.
The hitherto trusted advocates of the female struggle, often converted into femocracy by astute male statecraft, safely cushioned from their past and from the experiential struggles of their fellow feminists in the trenches, rural farmlands, shanty towns and long queues, cannot be expected to effectively rock the boat of male power and claim any real continued loyalty to the true struggles gender.
When my granddaughter asked for female heroines of Zimbabwe, I struggled to point them out. A male-dominated society has consistently refused to acknowledge the amazing footprint of our female community champions and national heroines. She asked for the current list of female candidates in the presidential, parliamentary and council elections. I struggled because a male-dominated society keeps a heavy lid in our politics that deliberately wants to shut out women.
l Zii Masiye also writes in social media as Balancing Rocks Track him ziimasiye@gmail.com