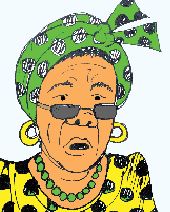 My People, Greetings from Singapore. For those of you who may not know, I am currently in Singapore where the great Gushungo is undergoing some treatment.
By DOCTOR STOP IT
As a family, we felt we should keep it hush-hush for security reasons.
I was so agitated and impatient to respond to those remarks made by Dhakisi Ngwena to the international media implying that I could have been behind the explosion in Bulawayo.
These people rolled tanks into the streets to remove a 94-year-old man and his unarmed wife.
Truth of the matter is that they had all been outwitted and outmanoeuvred by a grandfather, forcing them to resort to arms.
Now Dhakisi has the audacity to start making up stories in order to come up with an excuse to arrest Gushungo and Dr Amai and the G40.
Even The Horid newspaper used a picture of me flashing the victory sign to try and link me to the event.
What if it was a victory sign for African teams at the World Cup?
What if it was to indicate that Gushaz was winning in the fight against illness?
For all that I have one answer for Dhakisi: Unopenga!!!!!!
Those with long memories will remember how Dhakisi used a similar tactic to embarrass Zimbabwe's leading liberation icon in 1981, Joshua Nkomo. (Now he is going after Gushaz.)
Dhakisi and Joshua Nkomo got on the same plane, which was going to Bulawayo and shared brief pleasantries before going their separate ways.
According to Joshua, he was to be surprised to see Dhakisi on television, accusing him of hoarding arms to topple the government.
And as they say, the rest is history as that incident became the forerunner to the bloodbath that would take place in Midlands and Matabeleland.
I smell an almost similar strategy: create a diversionary event, appear on television making all sorts of allegations and accusations before moving in for the kill. Watch this space.
But now they are afraid to act. The people will not swallow any cock and bull story.
I have one word for Dhakisi following his unwarranted accusations to make me appear as if I wanted to kill people. Unopenga! Unopenga!
Show us the suspect! Surely, it can't be that difficult to identify and arrest a person who stands near the VVIP tent and throws a grenade. Surely Africa's best police, military and intelligence services cannot take more than one week to arrest, interrogate and arraign the suspect before the courts.
After all, there is a lot of anxiety about the incident following the deaths of two people so far, the injury of senior government people including no less than a vice-president and a senior government official, and other Zimbabweans.
The silence is too deafening.
How about Charity Charamba telling us exactly how much the exact reward for supplying information really is? Telling people that a "substantial" amount is on offer is not helpful as even $50 can be described as substantial among poverty-stricken Zimbabweans.
Unless, of course, someone has already made a plan with the money.
Could somebody have already blown the money?
Very simple strategy. Keep the reward price a secret so that when the recipient finally receives it (which would be a miracle) Zim bond 25 would make them celebrate for a week.
The more cynical have been heard suggesting that there is actually no reward money. Otherwise, why not say how much it is?
Keep the madness away
Activists in Matabeleland have been raising some concerns about what they say are ruling party shenanigans, which have been unfolding in their provinces.
Some of them fear that the developments could be used as an excuse to unleash another Gukurahundi on the people.
The "discovery" of an arms cache and the murder of tourists in Matabeleland in the early 1980s were used as excuses for Gukurahundi.
Now, some incidents have taken place, which people fear could be used as an excuse for a crackdown.
Matabeleland has recorded several cases, including the alleged ice-cream poisoning in Gwanda  (cynics  say it was one of many stage-managed events), then there was the booing incident at White City and now the grenade explosion.
They wonder why those things did not happen in other parts of the country.
For example, why not have those things happen in Kheda Koffi Olomide's home province or in ED's Midlands?
I am only saying out the questions that have been asked.
Some people more equal than others
We will not dwell on the fact that by now Kheda Koffie Olomide — or is it Oromide? — now values the work done by nurses and that they cannot just be fired at the drop of a hat.
They responded well to the call of duty following the Bulawayo explosion.
I am told they also attended to Amai Kheda who was among those injured.
After the explosion, I am sure many Zimbabweans are now aware that we cannot all be equal as some people are more equal than others.
Which was why ordinary people were sent to ordinary rundown health institutions like Mpilo Central Hospital while the more equal were airlifted to South Africa for ordinary medical treatment.
And finally, I hope the student activist leader of the alliance is clearly aware of the political and religious  implications of a  trip to Israel.
More on that when the full reality sinks in.   Gushungo chete chete!
Ntombizodwa chete chete!
Dr Amai Stop it! PhD (Fake)
l Feedback: Doctorstopit@gmail.com