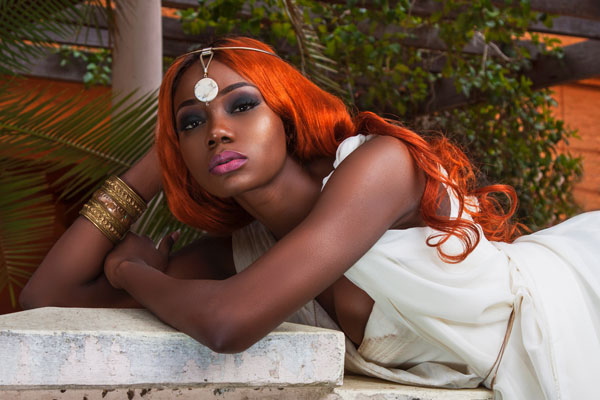 Last week millions of West Africans came face to face with the Zimbabwean beauty that is Malaika Mushandu as she anchored the main role in the debut for beverage Sprite's latest advert.
By Nyasha Dhliwayo
While the advert is being flighted in Nigeria and other West African countries, casting and shooting took place in South Africa over a number of gruelling auditions, where Malaika had to compete with dozens of other acting hopefuls.
"I was in Zimbabwe when I got the call so I had to send in a self-taped video to the advertising agency," the model told The Standard Style.
"They liked it and called me for a second casting in Cape Town and then a further two in Johannesburg", said the award-winning former Miss Zimbabwe.
At each stage the number of aspiring actresses would be whittled till they arrived at four. These finalists then had to take turns playing the scene out with the male actors until the film crew found the best combination of on-screen chemistry.
This latest Sprite advert is part of the iconic lime-flavoured soft drink's Obey You campaign.
It opens with Malaika walking gracefully down a street to admiring male gazes.
The leggy model then stops at a street food stall where two suitors attempt to woo her through a display of chilly-eating machismo.
After some sips of good old water fail to cool one suitor's palate, the remaining one finally "impresses" when his seductive sips of Sprite get the job done.
Both Romeos' attempts, however, fall flat ultimately when Malaika's character spurns the last suitor's proffered Sprite, in favour of her own bottle pulled out from her handbag. "The video director really managed to capture the sassy yet sensitive woman that I am," she said.
"I am kind yet I will not let people trample over me."
While getting a second look in South Africa's cut-throat advertising industry is such an impressive feat, the Sprite advert is not Malaika's first dance on the small screen The former Miss Zimbabwe has featured in adverts that have aired in different markets across the continent and even overseas.
"I have a few more adverts, which I hope will come out soon but have to wait and see if they are flighted or stored, as some eventually were aired a year or so later in Europe," she said.
Malaika's debut on a grand stage was as a contestant in the 2011 edition of the Miss Zimbabwe beauty pageant.
A strong showing saw her being crowned and making history as the youngest winner ever of her country's national pageant.
In terms of accolades and achievements, Malaika has consolidated her position as one of her generation's most accomplished professional models and, according to industry experts, one of the country's best ever models.
Malaika is based in Cape Town, where she continues to model, host various events and functions as well as establishing a career as an actress.
Her burgeoning career behind and in front of the camera has brought her back to Zimbabwe for a season. She is currently working on a local feature film.
"One of my immediate plans is to play a part in resuscitating the film and media industry here at home so at the moment I am part of a team that is putting together a film highlighting an overlooked but very important aspect of Zimbabwean society," she said.