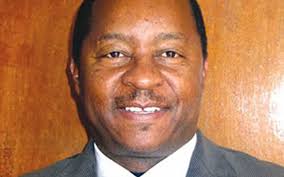 The government has refused to respond to allegations that Health and Child Care minister Obadiah Moyo is using fake qualifications to masquerade as a medical doctor.
BY VENERANDA LANGA
Justice minister Ziyambi Ziyambi told Binga North MP Prince Dubeko Sibanda during debate in the National Assembly last Wednesday that President Emmerson Mnangagwa had the prerogative to appoint ministers.
Sibanda had demanded that Moyo must first clear the air about his qualifications after reports that the former Chitungwiza Central Hospital CEO was a mere technician before he could update parliamentarians on the cholera epidemic.
"Some of the whispers that I am talking about here are coming from development partners that actually contribute over 90% of our total budgetary requirements in the health sector,' he said.
"Therefore, there are fears coming from those development partners on the personal nature of the minister."
Sibanda said it was of national interest that Moyo clears the air.
"Whispers are coming out that development partners are saying they do not trust this minister because he is alleged to have fake qualifications," he said.
"Does he possess the qualifications that he purports to have or he does not? I think we need then to create confidence in the health sector, and the minister should clear that or else we are going nowhere."
Ziyambi then sprang to Moyo's defence saying; "First of all, he (Sibanda) is out of order because the minister is presenting a ministerial statement on cholera. "Secondly, according to section 104 of the constitution, ministers are appointed by the president."
This did not go down well with Zengeza West MP Job Sikhala (MDC Alliance) who raised another point of order challenging Ziyambi's qualifications.
"The tenacity with which the leader of the House is trying to defend his colleague [means] that he is also under-qualified," Sikhala claimed.
"He is not registered with the Law Society of Zimbabwe, and so we know he is also a masquerade."
National Assembly deputy Speaker Tsitsi Gezi ruled Sikhala out of order.
Ziyambi then demanded that Sikhala withdraw his statement or be charged.
"The MP should withdraw his statement or else I will invoke the standing rules and orders so that he can be charged," he said.
"He has alleged that I am not registered, but can investigations be done and if the MP is found to be at fault he should be charged?
"Nowhere is it written in the constitution that qualifications are a prerogative for one to be a minister," Ziyambi said.
Ziyambi also threatened to adjourn the House if opposition MPs did not stick to the cholera debate.
Gezi said she would study Sikhala's allegations and make a ruling on them.