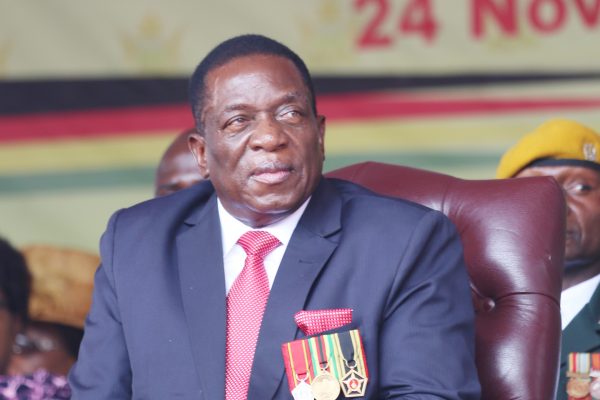 BY TATIRA ZWINOIRA
OVER 50 companies have been liquidated since President Emmerson Mnangagwa came to power in November 2017, throwing thousands of people out of employment.
Documents obtained by Standardbusiness from the Master of High Court's office showed that 55 companies were granted a provisional order to be liquidated from November 2017 to December 2018.
Between January and October 2017, 49 other companies were granted provisional orders to be liquidated.
Theresa Grimmel, who oversees some of the liquidated firms through her company Trivade (Private) Limited, told this publication that stringent loan collateral requirements as well as unreliable power suppliers were to blame for the company closures.
"The cost of borrowing money and the punitive interest and short-term on loans; the stringent security requirements for loans; the instability of the electricity network; frequent power outages can cause machinery to fail — very expensively, and the interruption to the manufacturing makes it difficult to continue," said Grimmel, in emailed responses to Standardbusiness.
"Management is tired — every day there is the need to 'make a new plan', the machinery is old, the skills have left the country. Artisans are in very short supply.
"The constant changing of the goal posts — refer to the recent overnight change in the duty rates, this makes business very hard."
Some of the companies, which Grimmel oversees as a liquidator include Cheney Pelmets (Private) Limited, Laputa Trading (Private) Limited, Tadnet Investments (Private) Limited, Riverside Funeral Services (Private) Limited, and Retnim Pumps Importers & Maintenance (Private) Limited.
Cheney Pelmets manufactured pelmets, blinds and other curtain tracks, but the company closed due to lack of security, electricity challenges and cheap imports.
"It was a long established company and closed because the facility from, which it operated in Chitungwiza was rented and part of a large complex. When there was no electricity to enable Cheney to operate its machinery, the company had to close," Grimmel said. "It was also facing competition from cheap Chinese imports."
On Laputa Trading, Grimmel said: "It was a farm, which operated on a rental agreement from a new owner.
"The new owner decided to take back large portions of the farm, despite the lease agreement, and the company was reduced to farming small portions of the land available.
"Coupled with a bad agricultural season and the fact that the new owner then held on to all the machinery, the company closed."
Laputa Trading was granted a provisional order to liquidate on December 7, 2018, a year after the current government took office.
Other companies on the list of liquidated firms from 2018 include GT Tavarura Bus Services, Oil Seed Processing (Pvt) Ltd, Gramlex Investments P/L, Bush Mills, Chegutu Canners (Pvt) Ltd, Zimbabwe Oil Soap Manufacturing, Malacoe Investments and BCL Ltd.
Others are Notofy Enterprises (Pvt) Ltd, Kingmaker Corporate Resources, Heritage Printing (Pvt) Ltd, Better Agriculture (Pvt) Lt and Grafax Cotton (Pvt) Ltd, among others.
The closure of these companies is a reflection of serious economic challenges and is an indictment on Mnangagwa's "Zimbabwe is open for business" mantra, observers said.
"For the past 20 or so years we have not found adequate investment to retool," said Charles Nhemo, a liquidator.
"Our companies are competing with global entities, which are using modern technology.
"You talk of a company using equipment, machinery bought with the latest we have in most companies being in the 80s going back and you are competing with modern technology, which produces products with less labour."
He said Chinese and South African industries, which were using modern technology, had a competitive advantage as they were in a better position to churn out improved products.
"The major issue is the economic environment," Nhemo said.
"When we changed from the Zimbabwe dollar to US dollars, there was no investment into new equipment and almost every company's capital was wiped away because you had no exchange of the Zimbabwe dollar into the US dollar.
"So whatever you had in your bank was wiped away and companies are undercapitalised across the sectors."
Lawyer Tawanda Chiurayi, who handles company liquidations, said the recent monetary policy changes would make the environment even more difficult for local firms.
"The question really is looking at the effect of moving from the one-to-one to the RTGS dollar will have on what people owe," he said.
"Statutory Instrument 33 of 2019 said whatever amount or liabilities people have will be converted to RTGS dollars, which in essence suggests amounts have been discounted by about 2,5, which is the official rate.
"So companies that are heavily indebted and have access to forex will find that as a benefit, but those who do not have access to forex will remain in the same position.
"The question would then be: are companies going to be able to improve production and so forth?
"So, really, it is a question of performance. If they owe money, then effectively what it means is that they may still be in a very difficult position."
A number of companies have been struggling to operate due to foreign currency shortages that have forced them to either suspend or shut down some production lines.