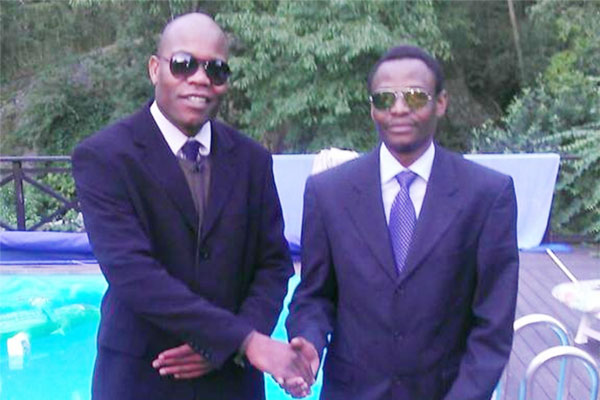 By Style Reporter
Sweden based musician Luckson 'ManLuckerz' Chikutu has received a mojor boost ahead of his March 28 gig following the return of dance and backing vocalist Isaac Mutasa.
The multi-talented musician will be performing at the much-hyped event to be held at Klubb Svea in Uppsala, Sweden, that is set to attract scores of entertainment lovers judging by his previous perfomances.
Mutasa, whose stage name is Zeke Zeke Bvanyangu, left the ZIMTU Band after he relocated to Jonkoping, a distant city from other band members.
Chikutu said preparations for the event, his debut performance this year were going on well and that they were happy that Mutasa would be part of the team come March 28.
"We are currently rehearsing for the gig and all is on course. "We are going to hit it hard because one of the band members Isaac will be there. "He is a great dancer and backing vocalist. "He relocated to a city, which is 400km from us, hence we missed him in our shows.He is a good museve dancer," he said.
In Mutasa's absence, Chikutu roped in his daughter Jessina as a backing vocalist while drummer Celso Paco, a Mozambican national, also chipped in as a dancer.
Chikutu said the gig would be a memorable one as he would involve all arts disciplines among them theatre, storytelling and traditional dance.
The 2018 Nama nominee has been doing well in the arts sector in Sweden through his cultural performances that have seen him performing at notable festivals while club owners have been securing his services.