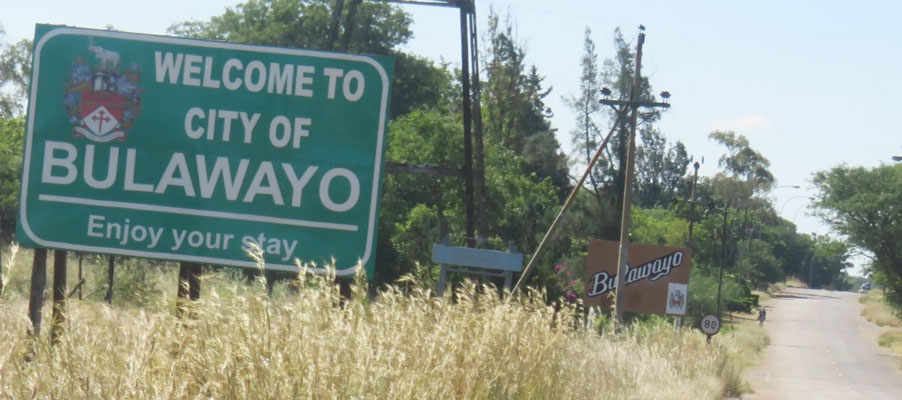 By NQOBANI NDLOVU
Scores of Zanu PF supporters fell for a social media hoax after they thronged the Bulawayo central business district, where they expected to receive free mealie-meal.
A fake letter on a Zanu PF letterhead circulated on social media urging ruling party supporters to converge at the Large City Hall last Tuesday to receive the freebies.
Police had to disperse the scores of people, who had turned up following fake messages, purportedly issued by Zanu PF secretary for information Simon Khaya Moyo.
According to the fake letter, which had a Zanu PF logo and Moyo's purported signature, the supposed food distribution was to take place on May 19.
"Following the prolonged lockdown, the government has put in place measures to mitigate the effects of extended stay at home orders including the provision of food to vulnerable families," the letter read in part.
"We are, therefore, directing all party leadership to ensure that our members know about the food distribution programmes that will commence on Tuesday 19 May across the country.
"Members are requested to bring their party cards."
Zanu PF Bulawayo acting secretary for information Christopher Sibanda distanced the ruling party from the messages when contacted for comment yesterday.
"It was a hoax message, as the province did not have such a food distribution programme," Sibanda, who is also the Zimbabwe National Liberation War Veterans Association Bulawayo publicity secretary, said.
A Zanu PF supporter, who identified herself as Mai Nyasha, said she learnt of the "food programme" through the party's Luveve WhatsApp group.
"I got to know about this programme through our ward party WhatsApp group," she said.
"We had actually organised ourselves as party members to come and receive our share because we were told that the food was coming from our president."
Police officers had to address the restive food seekers before dispersing them.
Social distancing and sanitation processes were not being adhered to when the people were queuing.
According to the Zimbabwe Christian Alliance, a number of Bulawayo families are going for days without food since the lockdown started.