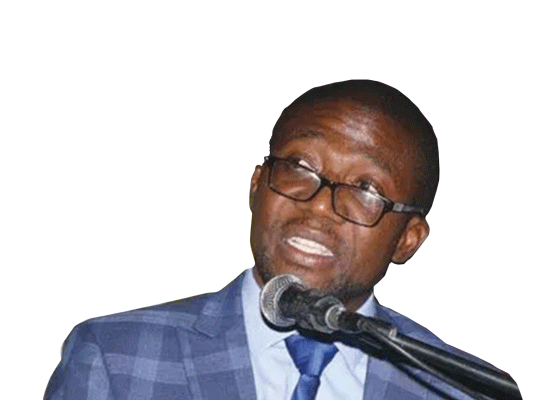 BY FIDELITY MHLANGA
Zimbabwe's tourism sector is operating at 40% capacity due to travel restrictions imposed to combat the spread of Covid-19 in March, which led to the closure of facilities and the country's borders.
Tourism is one of the hardest hit industries globally following the outbreak of the deadly flu-like disease that has affected millions of people.
Zimbabwe has since relaxed some of the restrictions allowing national parks to re-open for domestic tourism and restaurants to operate at limited capacity, but inter-city travel remains restricted.
Tourism minister Mangaliso Ndlovu said the pandemic had hit the industry hard, but expectations were that business would pick up in the later part of the year.
 "We have lost business in the first half of the year," Ndlovu told standardbusiness in an interview.
"As you know, most resorts are still pretty much closed.
"We are likely to shed to 40% in the worst-case scenario, although we hope business to improve in the last quarter of the year."
He said when the lockdown began, Zimbabwe had received 380 000 tourists and the figure was now expected to have reached 620 000 by year end.
Last year Zimbabwe received 2.29 million tourists, a 11% drop from the previous year's 2,57 million arrivals.
The decline in tourist arrivals was blamed on the country's image problems.
Ndlovu said his ministry would soon launch a growth recovery strategy that would set a post Covid-19 pandemic trajectory for the tourism sector.
"We are launching the growth recovery strategy in the next two or three weeks," he said. "We want to look at the cost of tourism and put incentives.
"Remember from the government side value-added tax (VAT) has been removed.
"VAT is 15%. In my view, it will be felt by tourism consumers.
"So business will now also need to meet government halfway to boost tourism."
The revival of domestic tourism is being weighed down by   several hurdles that include lack of information, dwindling spending power and intercity lockdown restrictions.
 "Currently intercity movement is restricted," Ndlovu said. "But we believe at some point it will be opened."
The United Nations World Tourism Organisation (UNWTO) recently noted that the global travel industry had been hard hit by Covid-19, with international tourist receipts envisaged to plunge by between 60% and 80% this year, translating to a loss of up to US$1,2 trillion.
Up to 120 million jobs that are directly related to tourism are at risk in what is by far the worst crisis that international tourism has ever faced.
The Zimbabwe National Chamber of Commerce, in a report titled Sustainable and Flexible Economic Interventions to Address Covid-19,  pointed out that tourism was going to be one of the worst hit sectors by the pandemic, which has so far claimed more than 600 000 lives globally. 
The business membership organisation is projecting that nearly a quarter of the workers in the tourism sector would lose their jobs.