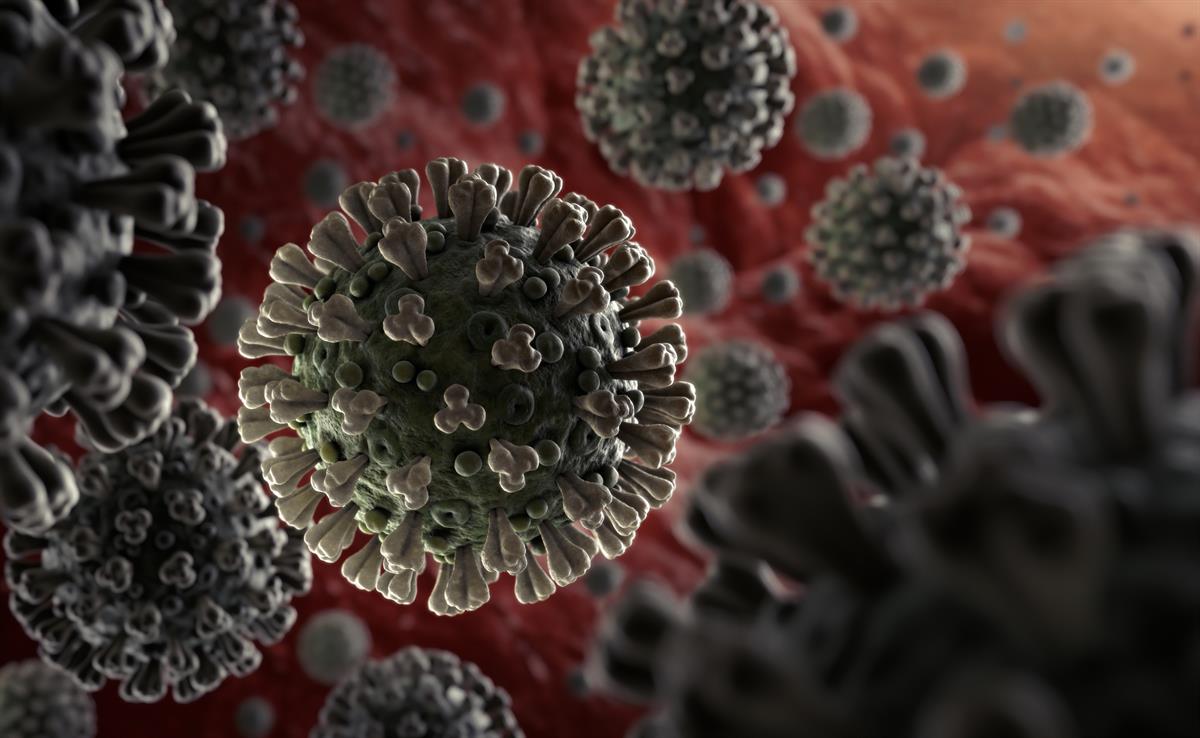 Eight months after she was released from a Covid-19 quarantine centre, 12-year-old Melissa does not hide her disdain for the facility.
By Tatenda Chitagu
"When we came from South Africa, we did not go home straight away," said Melissa at her parents' Bikita home.
"We were locked up in some overcrowded place and told we could only leave after three weeks.
"We had no friends to play with. "All we saw were soldiers and police with guns.
"There were no television sets or toys.
"The food was scarce and badly cooked. We missed home."
With her five-year-old brother Tinotenda, they stood out among many Zimbabwean returnees at Masvingo Teachers' College quarantine centre, a few kilometres out of Masvingo city.
Cutting lonely figures, and sometimes competing for the attention of their mother, the two were among the few children at the quarantine centre.
Packed like sardines with other returnees and wearing dirty face masks, they came with their parents, who were forced by circumstances to return to the country at the peak of the Covid-19 pandemic outbreak in March.
Her mother, who we will only identify as Mai Nyoni, to protect her and the kids from stigmatisation as well as victimisation, only consented to the interview after much convincing.
When the food provided by the government came, the returnees said they had to scramble, push and shove to get a fist-sized share, without observing the required social distancing rule to avoid contracting the disease as they did not know when the next meal would be served.
"No one observed the queue when it was time for food because it was not adequate," Melissa said.
"We went on like that for a while as food remained little and was not consistently availed."
Their mother, a single parent who used to work in a restaurant in South Africa, lost her job because of the disruption that forced many businesses to close.
She was left with no savings to pay rentals or buy food and had to volunteer to be repatriated back to Zimbabwe through the embassy there and made the journey in overcrowded buses from the neighbouring country.
"While I appreciate the gesture (of being repatriated back home), the process could have been done better.
"I am sure some Zimbabweans left in South Africa willing to come back home had second thoughts after they discovered how we were treated here," Nyoni said.
Nyoni and her kids tested positive for the highly infectious disease and were placed in an isolation centre at Rujeko Clinic in Masvingo City, where again they were mixed with some adults.
The isolation centre had just beds and some painkillers.
Still, PPEs were scarce, there were no toiletries and food trickled in, prompting their mother to ask health officials to sometimes buy bread and soft drinks for her kids to augment the meagre government supplies.
It did not take much effort to find similar heart-wrenching stories of returning Zimbabwean immigrants and their children in quarantine centres.
About 30km from Masvingo Teachers' College is Mushagashe Vocational Training Centre, another quarantine centre where we caught up with 11-year-old Progress, who spoke of similar, if not worse, conditions.
Progress was among another batch of returning residents who were moved there after the Masvingo Teachers' College quarantine centre became overwhelmed.
His father consented to the interview.
"Even though we were yet to be tested and did not know who had the disease or not, we mixed freely," Progress said.
"What was important was to get food, and water.
"Sometimes we shared buckets for bathing as there was no running water. "It was a struggle for survival there.
"We threw caution about Covid-19 to the wind. It was something secondary."
President Emmerson Mnangagwa declared the Covid-19 pandemic a "national disaster", on March 27 — a week after the first case was detected in the country.
The government declared a nationwide lockdown on March 30, to ease the spread of the virulent disease, and made wearing of masks in public spaces mandatory.
Returning residents without a Covid-19 test were initially subjected to 21 days' quarantine in a government centre, before the days were reduced to 14, according to the World Health Organisation (WHO) regulations.
But the quarantine and isolation centres were actually few and overstretched by the growing number of returnees.
Nyoni said she suspected that she and her kids could have caught the disease in buses along the way from South Africa, or during their three-week stay at the quarantine centre, where results took long to be availed due to shortage of Covid-19 test kits, yet the people just mixed and mingled freely.
The government designated two hospitals in Harare and Bulawayo, the capital and second largest cities, respectively, to handle testing for suspected of Covid-19 cases.
But along the way, the role was decentralised and private laboratories were also given the greenlight to do tests to ease pressure on the two institutions and clear a ballooning backlog.
"I am certain we contracted the disease in the overcrowded bus, or at the quarantine centre," Nyoni said.
"There were more than 400 returning residents at Masvingo Teachers' College. And after tests were done, results came after about a week.
"Twelve people, including me and my kids, were said to be positive.
"We were just mixing with fresh arrivals, who had not been tested and those that had been tested, without observing the social distancing rule.
"The results also came late after testing.
"Even though I and my kids recovered, I am still saddened by the fact that we contracted the disease in a place where we were told we would be safe.
"We were sharing everything from plates, cups, spoons and buckets because we were not given any by the government.
"My kids and I suffered great stigma and this traumatised my kids as no one wanted to play with them when we were finally sent home to the village.
"This also affected my ability to fend for them as nobody wanted to give me menial jobs," she said.
Progress, from rural Zaka district in Masvingo province, also echoed the same sentiments, saying up to now, he lives like a loner.
"I was called Corona by some other kids," he said.
"Whenever I approached the communal borehole, every kid ran away.
"They were afraid I would spread the disease. Their attitude only changed when they were told I had actually recovered after re-testing.
"I now have few friends, and I am always at my parents' home.
"I have been rejected because of the disease, even though I am okay now," he said, tears flowing down his cheeks.
His father, Anderson, said his son was never offered counselling and was now traumatised from the quarantine and isolation centre experiences.
Quarantine and isolation centres have been touted as bringing health efficacy in containing the coronavirus pandemic, but they may have served the opposite purpose for children, our sources in the Health ministry who were monitoring the facilities said.
"The shambolic nature, under-funding, overcrowding, lack of food and squalid, inhabitable conditions in quarantine and isolation centres actually made them death traps for children," said a source.
"You find some kids may have caught Covid-19 unnecessarily in the camps, and eventually succumbed to the disease when they could have pulled through because of lack of ventilators or even painkillers.
"But it could have been avoidable if there was proper planning and availing of enough resources. "There are just beds without sufficient linen at the centres," said the source.
According to the Health and Child Care ministry's latest Covid-19 daily situation reports, children within the zero to 10 years age range made up 3% of all Covid-19 infections, and 1% of deaths (26), while those aged 11 to 20 years constituted 5% of all infections and 1% of deaths (26).
For the zero to 10 years age group, the case distribution was 50-50 for boys and girls, while for the 11-20 age group, infected girls constituted 52%.
An undercover investigation at the peak of the first wave of the disease also revealed chaos at the quarantine and isolation centres, which were ill-equipped not only for children, but adults as well.
In May, protests erupted at the Masvingo Teachers' College quarantine centre, as well as Queen Elizabeth High School after the returning residents demanded to be released, saying they had overstayed.
They also decried the poor living conditions.
A month before, returnees from the United Kingdom protested against being kept at Belvedere Teachers' College, saying the place was 'shanty' and inhabitable' since it had no running water.
They said their treatment showed that authorities 'do not care at all about protecting its citizens from Covid-19.'
According to section 19 of the constitution, the state must 'adopt policies and measures to ensure that in matters relating to children, the best interests of the children concerned are paramount'.
It also orders the state to make sure that the children have basic nutrition, health care and social services; are protected from maltreatment, neglect or any form of abuse and 'not to place the children's well-being, physical or mental health or spiritual moral and social development at risk'.
Section 82 of the constitution also reiterates the requirement of the state to 'treat and keep children in conditions that take into account the children's age and ensure the minors get appropriate family or parental care when removed from the family environment in places of safety and remand homes.
It also tasks the state to protect, supervise and improve the welfare of children and juveniles and also stipulates the reception to be given to children and juveniles after their return in such institutions and institutes as well as their maintenance in such places.
Asked if the government had not breached its constitutional obligation to have separate, child-friendly quarantine and isolation centers for children, Health minister, John Mangwiro said he needed more time to check if the minors were mixed with adults.
"Let me verify the arrangements and check that, i will come back to you," Mangwiro, said curtly, sounding busy.
He did not revert by the time of publishing, despite being reminded by this reporter over the phone.
Mangwiro, however, admitted that the children who passed through quarantine and isolation centers were supposed to get counselling to overcome trauma and depression from the stigma and rejection they face.
"Counselling should be availed to any patient who would have contracted any disease," Mangwiro said.
"That is government policy that every patient should be attended to, whether in hospital or not.
"We encourage counselling, even in quarantine and isolation centers. "Everything should be explained clearly to the patient.
"We should do a lot of counselling even to those who would not have caught Covid-19."
The African Charter on the rights of children which also impresses upon states to provide care, health, education and to better the welfare of children, who are tomorrow's leaders.
The United Nations Convention on the Rights of the Child, which the Zimbabwean government ratified in 1990, calls for 'institutions, services and facilities responsible for the care or protection of children to conform with good human standards in the areas of safety, health, as well as competent supervision'.
Agnes Mahomva, the chief Covid-19 national co-coordinator in the President's office, said the initial handling of the coronavirus pandemic was a learning curve for government and authorities learnt lessons and were going to improve in their approach in future.
"The ministry of Labour and Social Welfare is the one we mandated to look into the issue of child-friendly quarantine and isolation centers," Mahomva said. "They are working hard to make sure that the facilities are child friendly.
"We are doing intra-active review so that we can revise our operational purview.
"We are working on those parameters and every bit of the response we did.
"We are drafting the next operational plan to cater for the challenges you have raised and other issues that we realized along the way during our responses."
Public Service, Labour and Social Welfare permanent secretary Simon Masanga, said food shortages were now a thing of the past at quarantine and isolation centers.
Masanga said it was not proper to separate chilren in quarantine and isolation centers with their parents or guardians.
"The children were always their parents," he said. "It was not going to be proper to remove them from the custody of their parents.
"But of course we had a case of street kids who did not have guardians and we put them in their own quarantine centers for kid."
To date, Zimbabwe has received 21 000 returning immigrants from the diaspora since the advent of the worldwide lock-down measures, according to Masanga.
However, Tugwell Tadyiwanembwa, a social worker and child rights expert, differed with Masanga.
"There is a standard operation procedure (SOP) agreed by all stakeholders, child rights organisation which was endorsed as the one to be agreed upon," Tadyiwanembwa said.
"It stipulates that there should be registered social worker at every quarantine and isolation center, and that children should not mix with adults, unless the kids are too young to be separated from parents.
"There should also be some edutainment activities for the children, who should also be offered psycho-social support, because they would have been confined and this may affect their well-being, physical, mental, spiritual, moral and social development."
While the actual amount that Zimbabwe got from local, regional and global financiers could not be established, this paper has it on record that a US$13.7 million grant from the African Development Fund (ADF) 14 Transition Support Facility to finance the Covid-19 response was approved by the African Development Bank on May 13 after a request from the government.
In March, Zimbabwe got USD$25 million for the preparedness and response of the corona virus disease from the Global Fund.
The UK government's Department for International Development (DFID) gave the country £1, 7 million (USD2, 1 million) while the World Health Organisation (WHO) and Unicef financed risk communication and capacitation of health workers in Zimbabwe.
The European Union injected US$41,5 million to the Health Development Fund, which is jointly managed by Unicef and UNFPA, on top of an initial US$4 million earlier donation.
The African Medalon Group donated US$5 million.
But some of the funds have been a source of controversy following allegations of corruption in the tendering process, as well as overpricing of PPEs.
Currently, Mangwiro is under probe over an alleged US$5,6 million Covid-19 tender scam.
Mangwiro deputises Vice-President Constantino Chiwenga, who doubles as Health minister. He is also a personal doctor to Chiwenga and is the VPs close ally.
Chiwenga took over the Health ministry from Obadiah Moyo, who was also recently arrested and arraigned before the courts over a US$60 million corruption case which has been dubbed 'Covidgate'.
He was later fired by President Emmerson Mnangagwa over the scandal.
But Moyo is reportedly linked to Mnangagwa whose family friend Delish Nguwaya has been fingered in the US$60 million Covidgate scam.
Nguwaya's company, Drax (Pvt) Limited allegedly inflated Covid-19 equipment, charging US$28 for a single mask which normally costs not more than US$5, according to leaked documents.