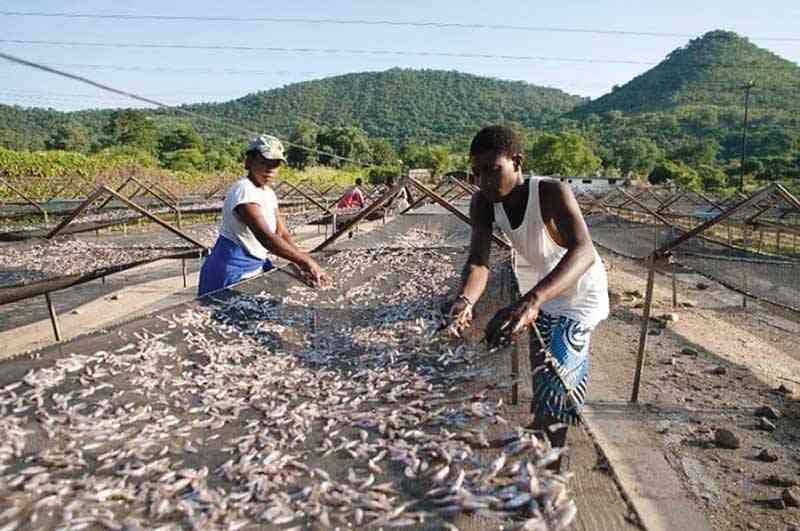 THE Lake Kariba Fisheries Research Institute (LKFRI) says fish poaching trebled in the period between 2018 to 2020, threatening fish farming in Kariba.
LKFRI was established under the Public Finance Management Act with a mandate to develop the fishing industry and ancillary activities in the Lake Kariba area.
LKFRI is managed under the Zimbabwe Parks and Wildlife Management Authority (ZimParks).
Revelations were made in the recent Auditor-General (AG) Mildred Chiri's audit report for the financial year ended December 2021 on State-owned enterprises and parastatals.
The findings came more than a year after the Agriculture ministry's mandate was expanded to include fisheries.
The government department is seeking to make fish farming a major contributor to the agricultural sector nationally.
"The institute has not been able to carry out research as well as reduce poaching activities. Upon enquiry, management highlighted that the station was not able to meet all its targets due to challenges of boat breakdowns, shortage of manpower and unavailability of resources," Chiri said in the audited report of LKFRI.
"As a result, fish poaching activities were rising from year to year. The institute had not completed key planned research projects such as the Experimental gillnetting research as well as the inshore fisheries catch statistics (48 planned vs actual 24-50%)."
She continued: "The above is substantiated by the Annual Fisheries Statistics Report produced by the Institute Database. I also noted that poaching activities were on the rise."
According to the report, fish recovered in 2018 was 190 kilogrammes (kg), 214kg in 2019 and 722,35kg in 2020.
Rigs impounded were eight in 2018, seven the following year and 32 in 2020.
In terms of nets, 4 400 metres were recovered in 2018, 4 800 metres in 2019 and 21 500 metres in 2020.
Kariba, a resort town in Mashonaland West province, is home to Zimbabwe's largest lake and fish wildlife.
Currently, the town is home to Zimbabwe's biggest fish farming project called 'The Lake Harvest Aquaculture Project, the largest sustainable tilapia fish farming in Africa.
Its arm, Lake Harvest Aquaculture (Pvt) Ltd, is the sole licence holder from ZimParks to run the project, producing 20 000 tonnes of fish annually.
The goal of the project is to create jobs, particularly for women fish traders, and provide an important supply of affordable protein to the southern Africa region.
ZimParks has been experiencing poor funding over the years as it lacks budgetary support, constraining its ability to carry out its mandate protecting wildlife, thus, relying on tourism and donor funding.
One of the biggest challenges facing LKFRI is that the institute was not replacing its capital expenditure items (operational equipment) on time to combat poaching.
"The institute was operating with two vehicles and one boat, instead of four motor vehicles and two boats for efficient discharging of service delivery. Requests for capital assets replacement were not being actioned," Chiri said.
"As a result, various capital items were no longer functional had not been replaced five years after requests were made. Upon inquiry, management indicated that the institute was facing cash-flow challenges."
Chiri said as a result of the increased poaching activities, service delivery may be compromised and the institute would lose revenue.
"The institute should consider engaging the parent ministry for possible budget support for the acquisition of resources required for anti-poaching activities," she said.
In response to its capital constraints, LKFRI said its management had taken note of the audit recommendations.
"The institute will continue strategising on how to quicken the turnaround time for other vehicle fleets so as to contain the financial loss emanating from high costs of maintenance from the year 2022 onwards. As for 2021, the institute's priority was to acquire a staff bus," LKFRI said.
"Efforts have been previously made to the ministry for fiscal support but have yielded limited success. The institute will continue lobbying for budgetary support from the ministry."
According to ZimParks financial statements, as first reported by this paper, it is currently underbudgeted by as much as US$6,76 million for 2022.
This is because the authority reviewed its revenue forecasts down to US$16 million, from an initial projection US$22,8 million, however, it's against planned expenditure of US$14,38 million leading to an expected surplus by year-end.
In 2021, ZimParks recorded a deficit of US$2,81 million after having received an income of US$14,1 million against expenses of US$16,91 million.
And in 2020, a deficit of US$3,28 million was experienced as the authority received revenues of US$10,42 million against expenses of US$13,71 million.
ZimParks recorded a surplus of US$4,01 million in 2019, based on revenue of US$12,01 million against expenditures of US$8 million.
Related Topics