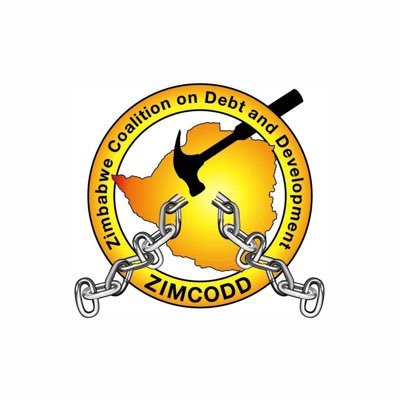 BY LORRAINE NDEBELE THE Zimbabwe Coalition on Debt and Development (Zimcodd) has called on the government to urgently address wage erosion to restore confidence and enhance efficiency in the labour sector.
Zimcodd's call comes as high inflation and exchange rate volatilities have affected consumer buying power in the past six months.
Most workers earn in Zimbabwe dollars and their salaries have been affected by runaway inflation, making their day-to-day lives harder.
"Government should do away with 'command economics' whereby it is a major player in the market
"The economy should be private sector-led. There should be market-driven exchange rate management and an increase in transparency on the auction (foreign currency auction) market. A strong currency position will reduce price distortions and hence inflation," Zimcodd said last week.
In the past few years, most Zimbabweans have failed to access basic services like education and healthcare.
Several reports have indicated that there has been a marked increase in school dropouts as poverty levels rise.
Zimcodd has urged the government to provide social safety nets to cushion vulnerable groups including people with disability, the elderly, children and women.
Zimbabweans have also been affected by transport fare hikes as public transporter, the Zimbabwe United Passenger Company, has perennially been increasing bus fares with recent fare increases pegged between 75% and 117%.
For a distance of between 21km and 30km, fares were increased from $100 to $180 effective June 1 2022.
These new bus fares came hard on the heels of a wave of price hikes for other services like toll fees on highways, fuel, electricity and vehicle insurance premiums.
Last week, one of Zimbabwe's most respected economics professors cast doubts over the credibility of official inflation data, saying the southern African country's rate had overtaken Venezuela's 222%.
Tony Hawkins, a retired long-time University of Zimbabwe Graduate School of Management lecturer, said he agreed with US-based currency and inflation expert Steve Hanke, who recently projected the April 2022 rate at 256%, as the Zimbabwe National Statistics Agency placed it at 131%.
Hawkins' comments resonated with many domestic firms that have abandoned using official inflation data.
Major firms including those listed on the Zimbabwe Stock Exchange argue that government massages the data to gloss over the crisis rocking the country.
Many of Zimbabwe's biggest companies now make decisions based on internally-generated inflation data.
Contributing to the Big Debate, an Alpha Media Holdings discussion that explored the case for re-dollarisation, Hawkins said: "Zimbabwe now has the highest inflation rate in the world. I agree with Steve Hanke — according to him, the inflation rate has overtaken that of Venezuela."
After battling four digit inflation rates recently, Venezuela adopted the United States dollar, which pushed its rate down to about 222% as of May 9.
Follow us on Twitter@NewsDayZimbabwe
Related Topics