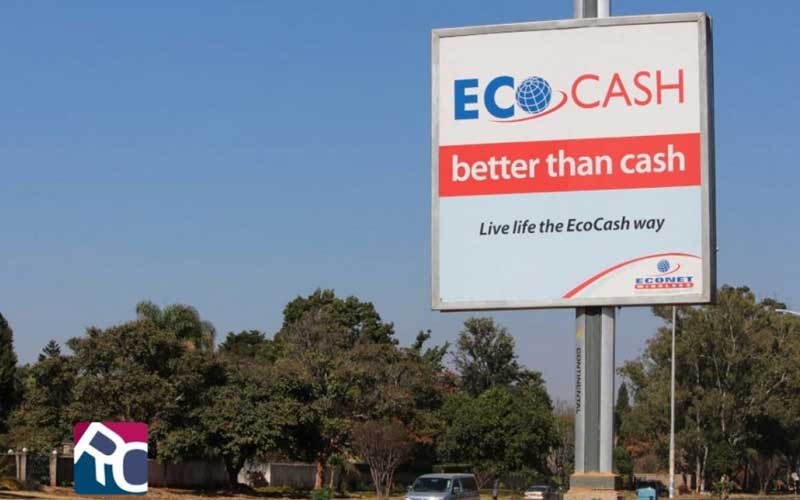 ECOCASH Holdings Zimbabwe Limited (EHZL) says it will focus on generating United States dollar revenue for its business, amid a drop in local currency mobile money operations.
In its first half-year report ended August 31, 2022, EHZL narrowed its loss-making position by nearly 81% to a loss of $491,28 million during the period from the 2021 comparative period.
Driving this growth was a gain on its net monetary position of $18,01 billion mainly as a result of the restatement of assets and the contribution of EHZL's Steward Bank US dollar loan book and growth in nostro accounts.
This comes as part of EHZL's plan to seek "exciting opportunities in the market", said the firm's chairperson Sherree Shereni.
"In the quarter under review, we have focused on growing the mobile money United States dollar transactions distribution footprint across the country. The growth has greatly improved customer convenience and physical accessibility to our financial services for United States dollar transaction volumes," EHZL said, in its third quarter report ended November 30, 2022.
"We expect this trend to continue as we drive to digitise the United States dollar cash economy which has continued to grow. The reduction of IMTT on domestic money transfer transactions from 4% to 2% effective January 1 2023 is expected to further accelerate the adoption of United States dollar digital money transfer services."
EcoCash revealed that the market had increased usage of the United States dollar, while seeing a drop in the volume of its local currency mobile money transactions in the period compared to the prior year.
During the quarter there was a 56% increase in the volume of mobile banking transactions processed by the bank compared to the same period the previous year.
The vigorous push to expand the foreign currency loan book, especially for the corporate sector, contributed to the upswing in interest-bearing assets.
The decrease in the volume of point of sale transactions by 27% corroborates the rise in cash transactions conducted in US dollars.
"While the business environment remains challenging, the group is committed to delivering value to all its stakeholders. Through leveraging on digital and financial technologies, we firmly believe we have a big role to play in unlocking opportunities, providing needed digital solutions and thereby improving our financial performance," Shereni said.
Related Topics