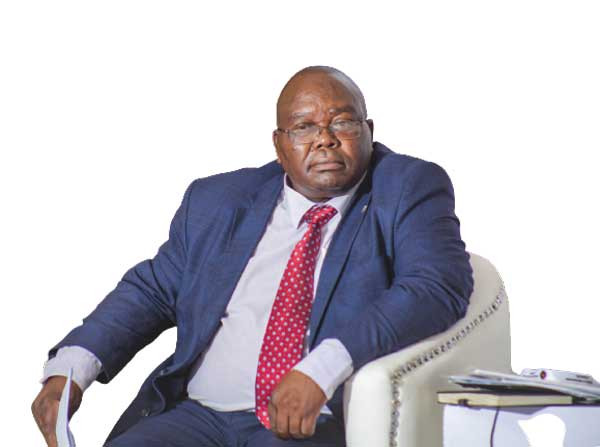 A significant rise in investments into Zimbabwe's mining industry in the past five years has spurred a 100% rise in revenues in the sector, a senior government official said on Friday.
Pfungwa Kunaka, permanent secretary in the ministry of Mines and Mining Development, told Standardbusiness that revenues in the sector have rocketed by 100% since a new government came into office in 2017.
He said the sector generated US$5,4 billion in 2022, compared to US$2,7 billion in 2017.
A string of investors has made forays into the country's mining industry in the past few years.
Inroads into subsectors like lithium and chrome have seen several mines being opened, although concerns over factors like high costs and taxes continue to be raised.
"There have been major investments into diamonds, gold, platinum, coal, lithium, chrome, ferrochrome and steel among others," Kunaka told Standardbusiness.
"There are also significant investments in the exploration of oil and gas in Muzarabani.
"As a result, in 2022, the mining industry generated US$5,4 billion in export revenue compared to US$2,7 billion realised in 2017, representing about 100% growth in terms of mineral exports revenue."
Major mining projects underway in Zimbabwe include a steel plant that is being established at Manhize near Mvuma, and a US$300 million lithium mine that is taking shape in Goromonzi, championed by Chinese investors.
Zimbabwe had targeted to grow mineral export revenues to US$12 billion by the end of this year.
But a series of global and domestic shocks in the past three years have affected the plan.
At the end of last year, the Chamber of Mines of Zimbabwe said revenues were likely to reach US$7 billion this year.
The growth will be driven by gold, platinum, diamonds, chrome, iron ore, coal, lithium and other strategic minerals.
Gold exports are expected to reach US$4 billion while platinum exports are seen at US$3 billion this year, according to official statistics.
Diamonds are expected to generate US$1 billion while chrome, nickel, and steel will also realise US$1 billion, bolstered by the resuscitation of previously closed mines and expansion of existing operations.
Kunaka said with regard to the use of mercury in some mining operations, government had taken a stance to ratify an agreement reached at the Minamata Convention, which aims to reduce and eventually eradicate mercury on the domestic landscape.
According to the mines secretary, with the use of mercury mainly prevalent in the small-scale gold mining sector, strategies were being implemented by government to address the issue.
He also added that government has since suspended processing of applications for new mining titles seeking rights to extract five strategic minerals namely diamonds, copper, lithium, nickel and rare earth minerals.
"The upcoming Mines and Minerals Amendment Bill has declared minerals as strategic," Kunaka said.
"The ministry noted that some miners were not declaring the discovery of different minerals from the ones that they are registered for.
"This non-declaration has led to prejudice to the growth of the mining sector economy particularly in some instances where high-value minerals are involved."
Related Topics