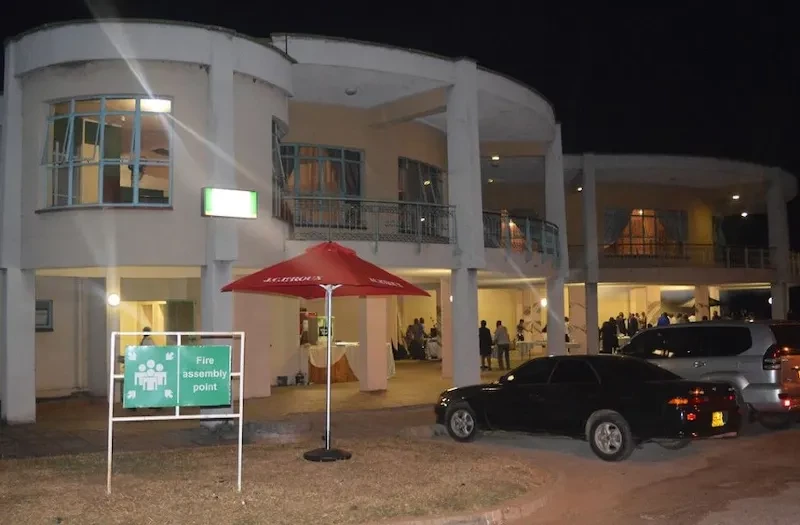 OVERLOOKING the free-flowing Manyame River snaking the bottom of a gorgeous valley slope, the Chinhoyi University of Technology Hotel (CUT Hotel) offers you a tranquil and exhilarating experience of a lifetime.
The masterpiece of a hotel is located just outside Chinhoyi city, 500 meters from the Harare-Chirundu Highway, west of the CUT campus.
The hotel also brags about its proximity to the Chinhoyi Caves, which are located less than five kilometres away on the highway to Chirundu. Banks, supermarkets, social amenities and a contemporary hospital are just a few of the necessary services that are nearby and easily accessible.
This is undoubtedly the place to go if you want to experience top-notch hospitality in a unique setting. Four executive suites, 16 twin rooms, and 14 single rooms, all with en-suite bathrooms and balconies, DStv, telephone access and tea/coffee making amenities, are among the hotel's 34 rooms.
The hotel can hold conferences with more than 100 attendees, thanks to a strategic alliance with other local players.
"Last year the hotel occupancy grew from 45% in 2021 to 65% against a budgeted 50%. The shuttle project is now in operation after being on cards for 10 years. We are expecting a payback a period of two years," CUT Hotel general manager, Gibson Sibanda told NewsDay Business in an interview.
"In November and December, we had 100% occupancy and met all staff welfare requirements, uniforms, salaries and protective clothing," he said.
Sibanda asserted that after entering office, the hotel lowered cost of sales from 50% to 28% through wise financial management and appropriate sourcing.
Additionally, the hotel supported integration with 10% of monthly wages and training for hospitality schools.
Concerned about blackouts?
For a comfortable stay, a full backup generator and continuous water supply are available.
Excellent dining and drinking options are available at the hotel. The restaurant can accommodate up to 250 guests and offers mouth-watering local and international cuisine.
There are lunch and dinner braais available in the hotel's outdoor basement. A fast-food establishment is also accessible for the convenience of "on-the-go" customers.
The hotel provides custom packages with top-notch function spaces. There are currently six conference rooms available, each with a different size and capacity.
Related Topics