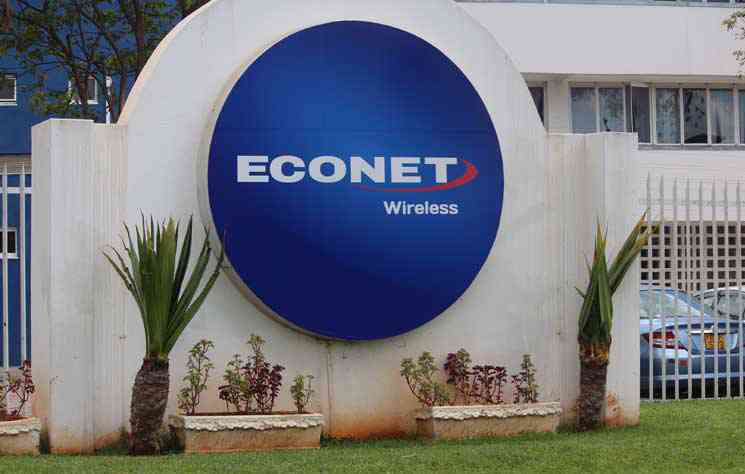 ECONET Wireless Zimbabwe (EWZ) has posted a near $17 billion loss for the year ended February 28, 2023, owing to a 317,14% increase in exchange losses during the period as the local currency tumbled.
EWZ's loss is from a profit after tax of $39,62 billion over the comparative 2022 period.
During the period, the Zimbabwe dollar sunk nearly 617%, against the greenback, to US$1:$889,13 as of February 28, 2023 from a 2022 comparative of US$1:$124,01.
While the local currency took a battering, EWZ was unable to raise tariffs, its main source of revenue, in line with the depreciation leading to massive exchange losses for the firm.
"Group revenue recorded a 20% rise driven by growth in voice and data usage of 19% and 58%, respectively," EWZ chairperson James Myers said in a statement for the financial results under review.
"The regulator granted the sector three tariff adjustments of 61% each and a fourth adjustment of 50% during the year. The tariff adjustments were not adequate to offset the increase in inflation which closed at 230% in January 2023."
The loss for the telecommunications company has left the firm in an illiquid position having only 93 cents to every dollar of debt as by February 28, 2023.
Revenue rose to $339,16 billion during the period under review from a 2022 comparative of $282,15 billion.
"Despite the revenue increase on account of usage, the earnings before interest, taxation, depreciation, and amortisation (EBITDA) margin decreased from 52% to 40% for the year under review," Myers said.
"The disparity between the revenue growth and EBITDA margin is reflective of the sub-economic tariff environment coupled with accelerated exchange rate depreciation. The local currency lost value by more than 85% during the year under review which had a negative impact on overall profitability."
He continued: "The group incurred exchange losses of $77 billion which translated to 23% of revenue against a prior year comparative rate of 6% of revenue."
The company was forced to invest US$66 million as part of its network modernisation programme that included network expansion and upgrades which is imperative for the firm to support business sustainability.
Myers said this had in the past been hampered by several years of under investment, due to ongoing macro-economic challenges.
The fall of the local currency also saw EWZ's costs and expenses rise by about 51% to $206,12 billion during the period under review from a 2022 comparative of $136,57 billion.
Driving these overheads were increases in direct network and technology operating costs of 32,85% to $88,7 billion, staff costs of 50,43% to $37,29 billion and other expenses of 112,06% to $32,86 billion.
However, the firm managed to report more than a 100% increase in total assets to $709,02 billion, from a 2022 comparative of $340,81 billion, owing to the revaluation of its property, plant and equipment in line with inflation.
Myers said EWZ would continue to innovate to offer customers new digital experiences.
"We have a strong platform to anchor our transition to a full-fledged digital services provider. Exploiting 4G and 5G network enabled opportunities will be key to keep abreast with emerging global trends and improve service delivery," he said.
Related Topics