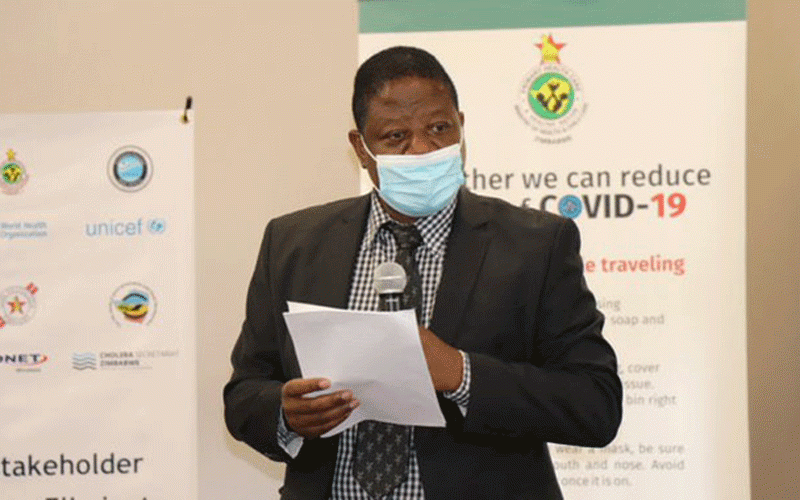 APPEARING before the Parliamentary Portfolio Committee on Health and Child Care this week, Health ministry secretary Jasper Chimedza said Zimbabwe had only one privately-owned working cancer machine.
"We need more cancer machines. Patients should not be travelling long distances to access cancer treatment. We need the machines at provincial hospitals," Chimedza said.
This is an abomination.
Words fail us. Shame on us!
This is one of the worst embarrassments for the so-called second republic, and glaring proof that all the ideals of the new dispensation have been nothing, but a red herring, a completely false new dawn for our troubled nation.
Honestly, if Zimbabwe does not have a single working cancer machine in all its hundreds of hospitals and clinics, it becomes extremely difficult to continue hoping that the country's health delivery system will ever leave the intensive care unit.
The appalling state of Zimbabwe's cancer care perfectly mirrors the country's decaying health delivery system and it boggles the mind why the health sector continues to wallow in the gutter when the nation's second-in-command, Vice-President Constantino Chiwenga is directly in charge of that sector.
In our impassioned plea to Chiwenga and government, we would like to quote one Francis S Collins, the director at the United States' National Institutes of Health who once said: "There's a well-understood correlation that as the economy of a country improves, so the health of its citizens improves. What may be less obvious is that the opposite is also true — improving the health of a nation's citizens can directly result in economic growth, because there will be more people able to conduct effective activities in the workforce."
We, therefore, believe it is critical that government seriously considers urgently directing funds to the health sector to figsht, not only cancer, but all the diseases that are impeding Zimbabweans from contributing to national development.
The rallying call by President Emmerson Mnangagwa "Nyika inovakwa nevene vayo (a country is built by its own people)", is quite powerful. But nationals need to be healthy to be able to build nation Zimbabwe. Only healthy people can participate in any work.
As things stand, it is very difficult for Zimbabwe to achieve any meaningful development, let alone attain upper-middle income status by 2030, if its citizens cannot access critical health services such as radiotherapy.
Health secretary Chimedza tells us that the country actually has cancer machines which just need "software updates and a few areas that need to be attended to". So it boggles the mind why the country is failing to obtain the software and save the thousands of lives that could be assisting to build Zimbabwe.
That thousands of new cancer cases are emerging each year and thousands of able-bodied Zimbabweans are succumbing to the disease spells doom for the country because cancer is mainly afflicting the productive population. The country needs to wake up to this sad reality and make sure enough services are available to arrest the cancer scourge.
Related Topics