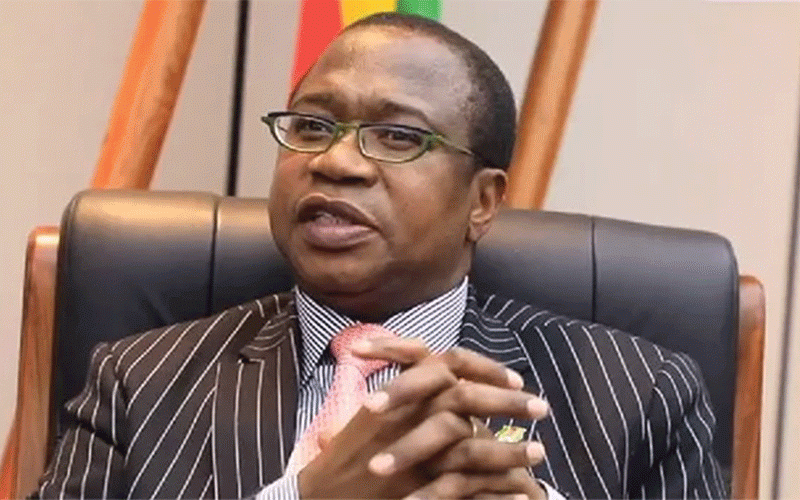 IF truth be told, the Zimbabwean government's policy flip-flopping is legendary as far as proffering a tangible economic recovery roadmap is concerned.
For the umpteenth time, Finance and Economic Development minister Mthuli Ncube last week introduced fresh measures to ostensibly steady the country's economy and stabilise the Zimbabwe dollar, which hardly exited the incubator where it has been confined ever since its rebirth in February 2019.
Of major concern in the minister's latest litany of measures, which we believe have scarcely helped the country's economy, was the government's decision to open the floodgates on the importation of basic goods.
"In order to enhance the supply of basic goods to the public, all basic goods will no longer be subject to import licenses and will also come into the country free of import duties and taxes," is what the minister told us last week, an announcement which immediately sent tongues wagging and teeth gnashing in the country's manufacturing sector.
As if history likes to crudely keep repeating itself, last week's declaration comes exactly a year after government through Statutory Instrument 98 of 2022 proclaimed the same measure on May 17 2022. The measures lasted until December last year.
The same measure was again declared in 2018 and other times in the past, which makes it quite clear why Zimbabwe's manufacturers have been unable to walk out of their cribs.
Honestly, given this serial flip-flopping, how can the manufacturers of basic commodities ever hope to produce competitively for both the local and export markets? We don't even understand why Ncube saw it fit to include the measure in his latest knee-jack measures.
It is quite tragic that Zimbabwe never appears certain on what it envisages for local industry, despite on several occasions rallying the nation to buy Zimbabwean products to support local manufacturers.
If the measure is solely populist, we are afraid to say that it is one of the biggest blunders for a government seeking re-election because the many jobs which are now on the line because of the opened floodgates are of people who would have supported its return to power.
It is quite sad that this very retrogressive measure comes as the Buy Zimbabwe campaign was gaining momentum, especially given the current rallying call: Nyika inovakwa nevene vayo/Ilizwe lakhiwa ngabanikazi/a nation is built by its people.
It boggles the mind why our government appears so eager to sacrifice the country's future at the altar of political expediency.
Related Topics