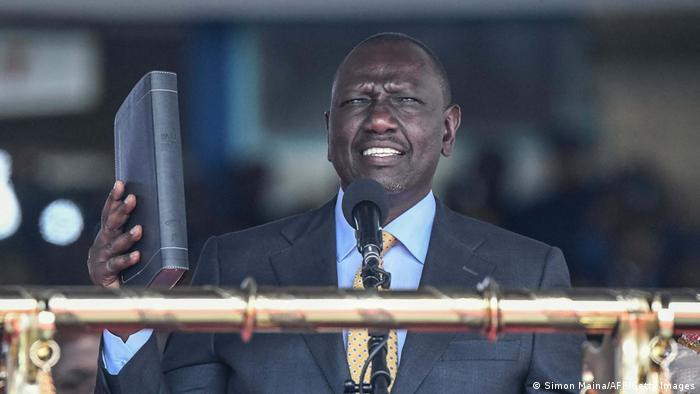 "The 9 August election was a choice of competing ideas towards the Kenyans we want," Kenya's new President William Ruto has said in his inaugural speech.
"It was an exemplary performance," Mr Ruto said.
He commended the electoral commission, the judiciary and voters for electing diverse leaders including seven women governors.
He has also thanked the security services for rejecting attempt to "undermine the will of the people".
Mr Ruto has also paid tribute to his main competitor Raila Odinga, saying his " supporters are my constituents".
" I will work for all Kenyans irrespective of who they voted for," Mr Ruto said.
Related Topics