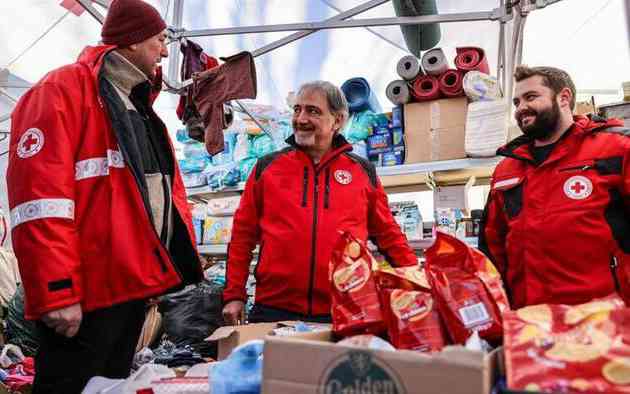 Improved security in Ethiopia's Tigray region since a November ceasefire has allowed aid to reach some previously inaccessible areas, but humanitarian needs remain urgent, the International Committee of the Red Cross (ICRC) said.
A two-year war that broke out in November 2020 between the federal government and forces led by the Tigray People's Liberation Front (TPLF), the party that dominates the region, killed tens of thousands of people, created famine-like conditions for hundreds of thousands, and displaced millions.
The government and Tigray forces agreed to end the hostilities in November, which has allowed additional aid to reach the region and for some services to be restored.
However, the destruction of hospitals and looting of ambulances during the war mean medical services are still lacking, the ICRC said in a news release that accompanied fresh footage of local health facilities.
At the Yechilla Primary Hospital, located in a part of central Tigray that saw intense fighting, the walls are riddled with bullet holes and supplies are short.
"We are only managing to give what we have in our hearts. But that's not enough, because seeing patients who come to be treated die in your hands is very painful," Dr. Erdey Asefa, the hospital's chief executive, said in the footage.
Jude Fuhnwi, ICRC's spokesperson in Ethiopia, told Reuters the needs across Tigray and other parts of the country were so great that aid workers do not have the resources to respond everywhere.
Out of 250 ambulances that the Ethiopian Red Cross Society operated in Tigray before the conflict, only 82 remain and many of those are not active, ICRC said.
Ethiopian health minister Lia Tadesse, national security advisor to the prime minister Redwan Hussein, and Getachew Reda, a spokesperson for the Tigray forces, did not immediately respond to requests for comment on the humanitarian situation.
"We have faced so many challenges. One of them is our driver who was shot while transporting a pregnant woman," Berhanu Mekonnen Berhe, head of the Tigray regional branch of the Ethiopian Red Cross Society, said in the ICRC news release.
ICRC did not say who was responsible for the shooting.
Related Topics