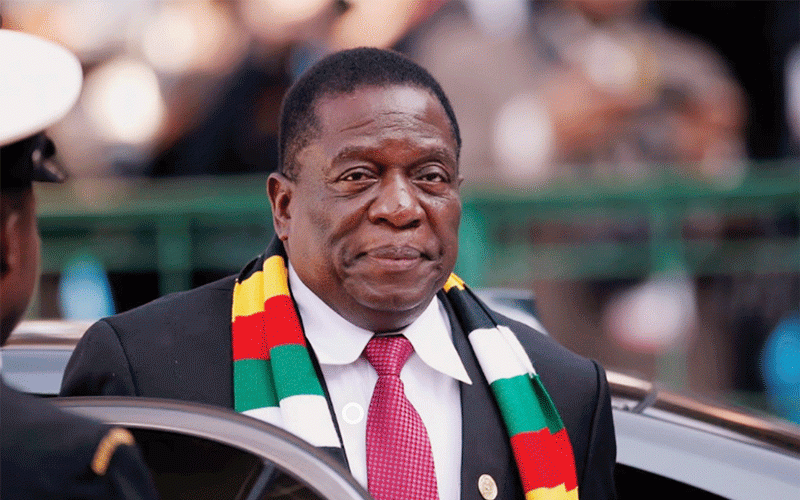 I LOVE my freedom which is being denied everyone by the Zanu PF government. This oppressive system is being used by President Emmerson Mnangagwa to sustain his stay in office.
This is a great betrayal of the liberation struggle.
Forty-two years after independence, Zimbabwe has lost everything it inherited from an equally repressive Rhodesian white settler regime.
The country lost $15 billion diamond revenue under the late former President Robert Mugabe's nose and Agriculture minister Perrance Shiri failed to account for US$3,5 billion command agriculture funds (under Mnangagwa) and it seems nothing is being done to hold the culprits to account.
Mnangagwa is surrounded by old horses who have a history of incompetence and massive plundering of natural resources. In this day and age, what do the people stand to benefit from ministers who have been in government since 1990s?
The people need leaders who have the plight of every citizen at heart and not those who have taken politics as a form of employment. - Authur Fadzanai
Female leadership: Tool for sustainable development
SEVERAL studies emphasise the importance of having diverse leaders, racially and by gender, for the development of nations.
The variety in experiences and viewpoints fosters the opening of ideas, breaks routines, and motivates those who are in the minority — even if they are usually the majority as in the case of women.
Training for leadership begins early: within families and at school. Progress in the education of girls has been remarkable in recent decades, but often not enough to give rise to successful female leaders. The problem is that it is not enough for these girls to go to school, as they still remain subject to cultural pressures that do not allow them to reach their full potential.
The classic example is that girls should not choose mathematical or scientific disciplines, but humanities — to be better prepared to become mothers and support the studies of their children, or because there are allegedly genetic differences that make boys more likely to study mathematics, and girls more likely to study literature. - Agnes Tozie
Zesa taking us to dark ages
DURING the last days of the Zimbabwe dollar in 2008, electricity was so scarce just as it is today especially in Chitungwiza and many parts of Harare including industrial areas. Zesa gave us what seemed to be a reasonable excuse — low water levels at Kariba Dam and foreign currency shortages.
Today, we live in an era where everything is priced at par with the United States dollar at the black market rate. Since we are paying Zesa at the black market rate, where is that money going to? If they are failing to run their power stations, why don't they use the money we are paying to import electricity?
Why should the people and companies suffer when they are paying? We import petrol and diesel, why not electricity if we cannot produce our own?
Which foreign investors will come to a country where there is no electricity?
Zesa is taking the country back to the dark ages, while the rest of the world is now in the robotics era. - Concerned
New generation, ticking bomb
AS a nation, we are at a critical moment where we need both political and economic change.
The season of transition is always hard, full of uncertainty and suspense concerning the future. At this point, we have to be strong enough to have a better future we all want, paint a better picture and write a better story pertaining to this beautiful nation.
We have seen large organisations fall because they lacked innovative minds and progressive thinkers. We cannot let the same tragedy befall our nation when we have some of the world's brightest young minds in our midst. Zimbabweans are among some of the greatest doctors and engineers, recognised worldwide, but it is sad to note that these great minds are working towards the development of other nations, while their own Zimbabwe is collapsing.
Nevertheless, I believe in a generation of young people that is emerging in this nation. They are dreamers, passionate and they are believers.
With more determination, I believe one day we will get there. - Citizen
Related Topics