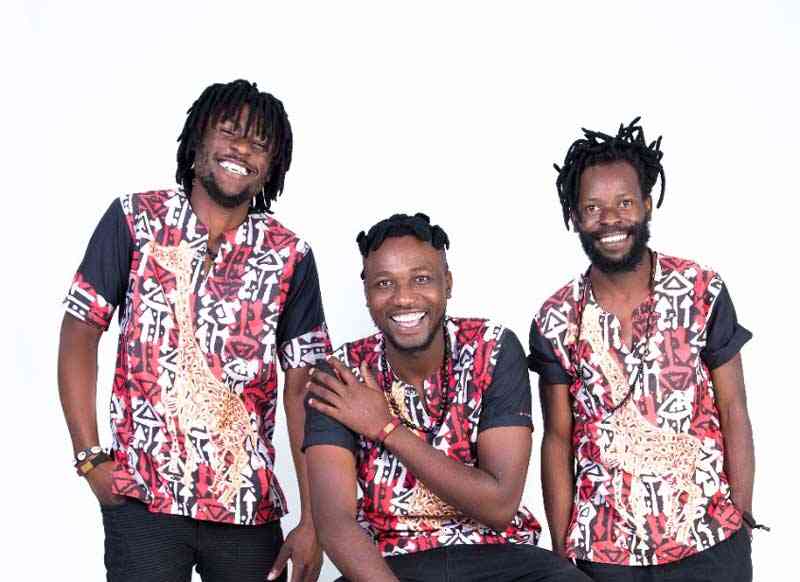 GWEVEDZI, an Afro-acoustic band comprising three artistes, Tinashe William Masangadza, Wilfred Nikisi and Nyasha Murada, says it enjoyed an experience of a lifetime when it performed at Play Music on the Porch, an annual ceremony held online every last Saturday of August.
The event invites musicians to revive the tradition of gathering, singing and playing music.
The acoustic band has been participating in the event virtually for three years and has managed to get opportunities to collaborate with international artistes which has helped in pushing its name internationally.
Masangadza told NewsDay Life & Style that as the first Zimbabwean band to perform at the festival, they learnt a lot.
This year's festival was held at Park View in the Harare Gardens at the weekend.
"We used to attend the ceremony virtually every year and this time around we decided to organise the event here in Harare so that we engage local artistes to share music together.
We managed to bring in five artistes including Solution, Willom Tight, Batsirai Shasha and Tambira, a new band from Dzivarasekwa.
"From the event we learnt that it's not only money which makes the world go round, but real and strong relationships. I learnt that as artistes we can organise our own events without involving a lot of people. We start small and grow big and we have learnt this after organising this years' event," he said.
Gwevedzi believes music unites people as it conveys messages in different contexts.
It also believes music can be someone's lifestyle and one can tell their stories through it.
For the band, it is music which has kept it together for about six years, yet its members come from different backgrounds.
"As a band, we want to unite people through music just like how it united us for six years. We are willing to teach people more stuff which extends from just listening to music, but other things that come with it," he said.
Follow us on Twitter @NewsDayZimbabwe
Related Topics