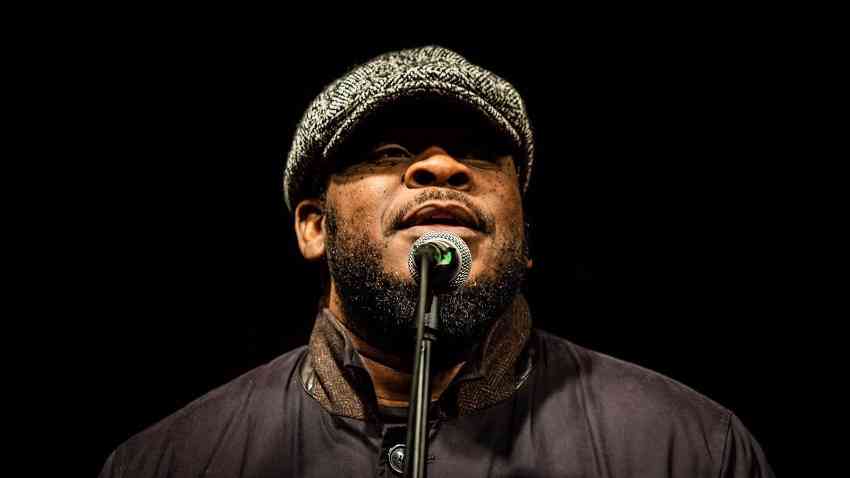 SINGER and songwriter Vusa Mkhaya will tonight begin a mini-musical tour of the Southern African Development Community (Sadc) by performing in his hometown at the Oasis Creators Hub in Bulawayo.
Born on October 19, 1974, Mkhaya rose to fame from being a member of the award-winning vocal trio, Insingizi. He now frontlines The Band.
Mkhaya will on Sunday perform at this year's edition of the annual Stanbic Jacaranda Music Festival at Old Hararians Sports Club in Harare, where he will share the stage with gospel songbird Janet Manyowa, wheelspinner DJ Fresh, Mavanga hitmaker Mbeu and Afro-fusion group The Travellers Band.
From Harare, the tour will take Mkhaya to Zambia, Malawi, Botswana, South Africa and Eswatini.
Speaking to NewsDay Life & Style, the award-winning Mkhaya said he was excited to start the mini-Sadc tour on home soil.
"I always perform at least two times in a year in Bulawayo, and it is always fantastic because home is best. We are looking forward to meeting new audiences and learning from different cultures on this tour," Mkhaya highlighted.
Across the borders, Mkhaya, backed by The Band, will perform in Lusaka, Zambia, on October 12.
On October 14, they will be at Bishop MacKenzie International School in Lilongwe, Malawi, starting the day with a workshop before taking to the stage later in the day with a performance at Kaza Kitchen.
At this show, he will be supported by compatriot Carmen who hails from Bulawayo, but is currently based in Malawi.
From Malawi, Mkhaya and The Band head for Botswana on October 20 for a performance at Number 1 Ladies Coffee House that will then be followed by a show in Johannesburg, South Africa, the following day.
Mkhaya and his team will conclude the mini-Sadc tour with a performance at the Green Lifestyle Festival presented by Ekhaya Kitsi in Eswatini on October 22.
"We are looking forward to collaborating with different artistes while on the road," he said.
While some local artistes find it difficult to get international bookings, Mkhaya noted that he was fortunate that his booking agents were not in Zimbabwe and this had played to his advantage in securing international gigs.
Mkhaya released his fourth studio album titled Khanyisa in July this year. The 12-track album that he claims to have been well-received on the market was recorded during the COVID-19-induced lockdowns.
"I am not a pop or hit song artiste, I try my best not to be one. I prefer handmade organic music that lasts long. I was surprised when one of the songs on the album made it to Skyz Metro FM top 20," he said.
Follow Rejoice on Twitter @rejoicephi1998
Related Topics