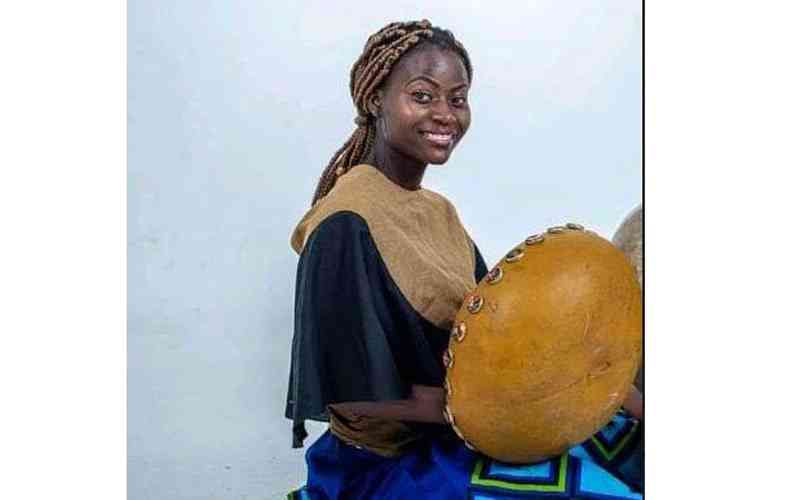 MUTARE Afrofusion singer Nigel Musa, popularly known as Mystery the Great, who gave an enthralling performance at the recently held Nyanga Arts Festival, believes his efforts of bringing together different musical sounds have helped him to gather a decent crowd at his live performances and social media platforms.
The award-winning singer reckons that festivals are vital platforms to uplift and nurture artists.
"All is now in place for the release of my first singles collection titled Manzwiro which features the latest and well-received single titled Dai Zvaibvira that is already available on all digital platforms," he said.
"Events like the Nyanga Arts Festival and the Amplifier Festival have helped me to interact face-to-face with my audience, which has helped improve my stage acts."
Mystery the Great seeks to emulate bands such as the globally acclaimed Mokoomba, founded in the resort city of Victoria Falls.
"What makes my music unique is that somewhere somehow it carries different themes that bring joy, love and enlightenment. Moreso, in my music there are fused elements of pop, RnB and a little bit of sungura feel as I strive to create my own unique Zim AfroFusion sound," he noted.
"Online marketing has also helped me to reach a wider audience nationally and internationally. This has also in a way helped me to create collaborations with foreign artistes."
The singer challenged up-and-coming artistes to work tirelessly so that their music appeals both to listeners and broadcasters, adding that music is highly influenced by peers and in most cases, it is people's willingness to share and buy artworks that makes one rise to stardom.
Popular mbira player Chiedza Melody "Chichi Wembira" Tiyenga said the Nyanga Arts Festival experience was a landmark in her musical career because it provided an opportunity for international recognition.
"We found the Music Business Masterclass workshop very helpful as we managed to talk about all the important things artists need to know in order to monetise their art, and how important it is for young artists to embrace our own Zimbabwean culture," she said.
Othnell "Mangoma" Moyo and his Music According to Percussion band, who also performed at the festival, said: "Our performance was great and was appreciated by many as we played ngororombe or pan flute. We also playedsome jekunje rhythm and engaged the audience as they were doing the drumming and the dancing.
"We brought some old memories to the audience, especially the elderly, to the extent that one well-known sekuru from thatarea came on stage and confessed that he had been healedthrough our performance."
Follow us on Twitter @NewsDayZimbabwe
Related Topics