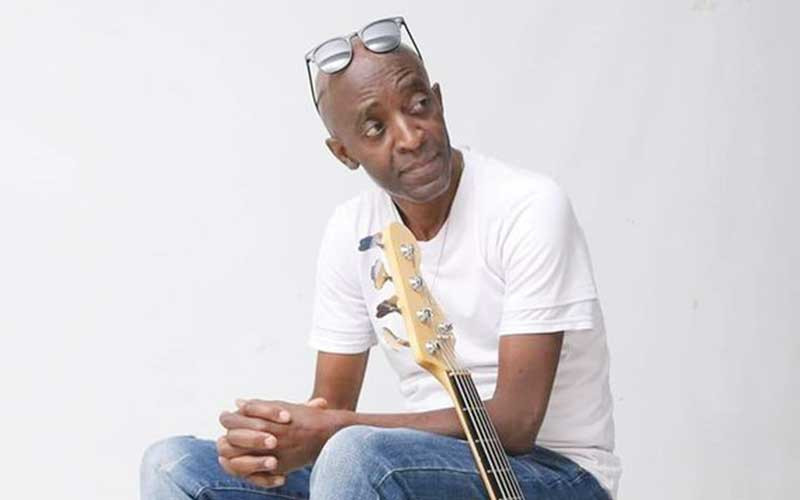 MEMBERS of the arts fraternity who worked closely with the late veteran musician and Jazz Invitation frontman Kelly Rusike have described him as a musician par excellence with an indelible work ethic.
Rusike passed away on Wednesday after a long battle with diabetes, his family said in a statement: "It is with profound sadness that we announce the death of our young brother Kelly Rusike who passed away on May 17, 2023 after a long battle with diabetes. Kelly lived for his music and touched many lives through it. His music will forever live in our hearts as he travels to a higher place where the journey continues."
Condolence messages were pouring in yesterday, with fellow jazz musician Filbert Marova describing the late award-winning bassist as an irreplaceable and "complete musician".
"We have lost a great musician and we are in pain, he was nothing else but a complete musician who worked well with others," said Marova, who worked with Rusike since the early 1990s.
"I feel so much pain because he was one of those people you would not imagine dying at some point, so his passing is not only shocking, but also a great loss for the entire music industry because it will be impossible to find someone that can replace him."
Music critic and academic Fred Zindi said Rusike was a humble and cheerful musician.
"Kelly was an inspiration to many. He was a skilled bass player and was passionate about his music, (so) his death is very sad news to the music fraternity," Zindi told NewsDay Life & Style.
The award-winning bass strummer rose to fame as part of The Rusike Brothers — a band that consisted of him and four other siblings — in the 1990s.
The group is best remembered for the famous "Ngwerewere Sadza" jingle that aired on local television then and smash hit song titled Cecilia.
Between 1997-98, Rusike left the ensemble to form Jazz Invitation with Marova, Sam Mataure and Prudence Katomeni-Mbofana, which took the industry by storm at the turn of the millennium with songs like BP Yangu Yakwira.
Likening him to United States' renowned musician Marcus Miller, creative and technology entrepreneur Walter Wanyanya said beyond being an astounding artiste, Rusike oozed impeccable mentorship.
"He is truly one of the real kings of the low end from Zimbabwe. You can't mention top bass players in Zimbabwe without mentioning Mukoma Kelly. I used to watch him at Book Café playing with Jazz Invitation and he was our very own Marcus Miller in the flesh," Wanyanya wrote on Facebook.
"Thank you for the music mukoma and thank you for always being a great example in your humbleness and your willingness to teach others this craft, I for one am grateful."
Related Topics