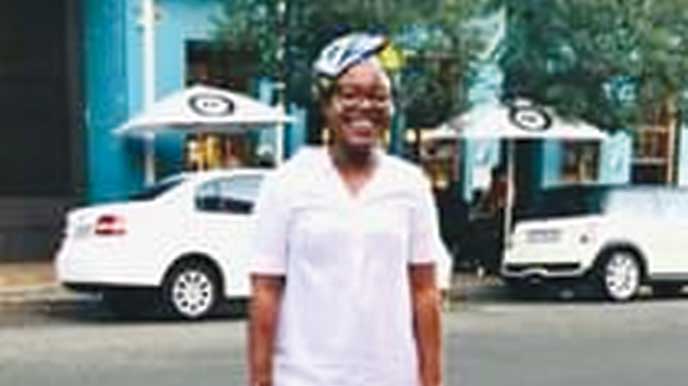 BY TENDAI SAUTA
SOUTH African Mamodiehi Gwala is a globally celebrated communicator and multi-talented mixed media creative with a unique virtuosity in poetry and guitar accompanied music.
Her imaginative compositions are highly rooted and traceable to her place of origin Gauteng and her upbringing in Umlazi, a township located in KwaZulu Natal.
Central to her messages are a diplomatic selection of words meant to heal, cure and prevent mental health challenges, substance abuse, non-activity and lack of innovation that has deferred several youth from Africa and the world at large from realising their desired career path.
Gwala has Bachelor of Arts degree majoring in Psychology and Sociology with Anthropology, African and English literature in addition to an Honour's Degree in Sociology.
Like wine that matures with age, Gwala's globally cherished writing was nurtured in formal education as her passion for writing was born out of her love for reading. She started writing poetry in her teens and has never stopped writing since then.
Resultantly, her poetry has been published in The Sol Plaatje European Union Poetry Anthology, Letters to our Sons Volume 2 by Poetree Publications, Avbob Poetry, Letting in the light a mental wellness poetry Anthology and Mirrors — a series of survival Anthology.
She has shared her work on various community and social media platforms with the aim of giving back to society.
Gwala has a must listen to, appealing, soothing and engaging performance style that fuses words and melodies, poetry and guitar music.
Gwala says she would liken her poetry and music ingenious to the medicine Umuthi, or a cough syrup for the soul or food for the soul because she finds joy and healing in music. NewsDay Life & Style caught up with Gwala.
"When I was in lower primary school, a long time ago, we were tasked with a biology project about nature and its importance to our lives as humans. I made a paper tree and wrote a poem about it."
"My biology teacher was impressed with the poem and insisted that I recite it for the entire school. For an introvert like me, that was the most nerve-wrecking experience, but I did it anyway, and to my surprise they liked it."
"I then started writing more and it helped me to escape life's challenges and unpleasant experiences I was going through in my childhood. I still do this even today because poetry is my safe haven," she recalled.
"I have always wanted to be a published poet not for the sake of getting a title but for my poetry 'words of healing' as I like to call it, to reach a lot of ears and touch a few hearts. As a teen I had notebooks that I would look at and think to myself one day they will be a printed poetry debut publication that will help some people overcome their challenges or even find healing in those words," Gwala said.
In line with the growth of the creative industry as a source of employment in Mzansi and Zimbabwe, Gwala believes poetry and music are closely linked like healing and cure and in music highly depends on a personal choice including taking some time to listen and build up enjoyment.
"While I've always loved music, poetry came first. I only started learning to play guitar in 2019 and composing in 2020. I use much of what I compose to accompany myself when performing my poems. I think it depends on the kind of music you enjoy listening to. If you can find joy in listening to it surely you can also find healing, I don't think it's so much about a genre, it can just be about that one song that uplifts your spirit."
People pursue dreams because they continue to imagine the good and one should always try to find lasting solutions to their problems.
She advised: "Seasons come to pass, summer will find its way back to you.
Hang in there and trust the process, continue working on yourself or your craft while waiting for cockcrow. Sowing season is always challenging, tend to your seeds until they sprout and soon you will reap your harvest."
There is controversy that surrounds creatives and youth when they fail to execute emotional intelligence or manage their well-being and health gains through substance abuse.
Solutions suggested by social scientists and psychologists for attaining a meaningful and fulfilling realisation of a future lies in entrepreneurship, education, investment, spirituality, moral uprightness and getting good entertainment.
A universal language rooted in local contexts that leaves no one behind is long overdue to provide a strong sense of discipline or a dispensation of heathy living to youth.
"Playing to heal yourself is good but sharing your healing sounds with those in need of a coping mechanism or something they can relate to is beautiful. I believe that sharing is caring; similar to poetry, if it helped you it might also help someone who is going through the same thing you are going through or went through." Gwala added.
Follow us on Twitter @NewsDayZimbabwe 
Related Topics