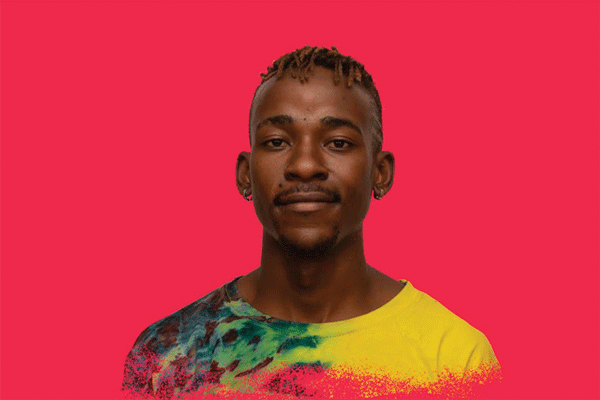 BY IRENE MOYO SIERRA LEONE-BASED Zimbabwean author and poet Tennson Ncube S'phongo has joined artistes advocating against gender-based violence (GBV).
The 24-year-old poet told NewsDay Life & Style from his Freetown base that he seeks to fight GBV through his recently published anthology titled Trials an acronym of Try it All S'phongo.
"My love for poetry and arts started back in 2013 when I explored different aspects of life including burning societal issues such as GBV and gender equality which are explored in my anthology giving my perspectives on their existence," he said.
"People should desist from acts of gender-based violence, it is inhumane and it does not solve a misunderstanding, but inflicts pain and suffering. As men and women, we should protect and not harm each other."
He added: "I believe we are all the same so there is no need to discriminate each other because of gender or sexual practices one chooses to indulge in. What a man can do, a woman can also do.
"I have suffered GBV in two relationships in Harare and here (Sierra Leone). In Harare I escaped with a bite on my arm, my phone and laptop were smashed and spent an afternoon in jail because police always believe women."
S'phongo said his art had accorded him a chance to collaborate and perform with the most influential and renown poets both in Zimbabwe and Sierra Leone.
"I have worked with many poets. When I was in Harare, we set up a poetic cult called The Infinite Council. Members of the cult are Valentine Makoni, Mystique (Eppnogia Mutetwa), Illuminatus (Dalitso Ndlovu) and myself," he said.
"I have also collaborated with seasoned poet and singer Albert Nyathi, Malaika, Khulekani Ndlovu, Sinkende and Philani Nyoni."
The poet said he wanted to be a role model to many not only in Zimbabwe but Africa at large.
"I am living a life that I hope will be used as a blueprint that others can follow to make it in life. In about five years I will probably be one of the well-known and respected poet/spoken word artists from Zimbabwe if not all of Africa," he said.
"To all young people out there, I say nothing is impossible and everything is possible. Your dreams are a choice away, make the choice, take action, exercise patience and repeat."
Follow us on Twitter@NewsDayZimbabwe
Related Topics