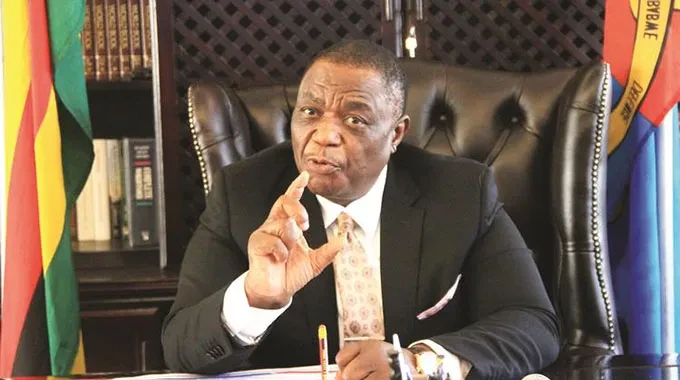 Vice-President and Health minister Constantino Chiwenga has been urged to investigate corruption and ill-treatment of patients at the country's hospitals.
Raising a matter of national interest in the National Assembly last Thursday, Makokoba MP James Sithole (CCC) demanded that Chiwenga issues a ministerial statement on Zimbabwe's decaying health delivery system at public hospitals.
Sithole said: "I will give an example of what is happening at Mpilo Central Hospital (Bulawayo). I am referring to corrupt activities which are unnecessarily exposing patients that are already suffering and are exposed to premature death.
"There are patients who have been in the queue for theatre since December 31, 2021, and they have not been able to get the opportunity to go for operations. The reason is that each time their allocated dates arrives, excuses are given."
The opposition MP said patients were told that there were no doctors to attend to them.
"The truth is that it is because they would not have paid bribes to doctors that range from US$300 to US$700, and surprisingly, doctors are able to carry out procedures using the same theatres on their private patients without paying anything to the hospital," he said.
Sithole said X-ray machines and scanners at hospitals were out of order, with patients wishing to get X-rays being referred to private operators.
"Pregnant mothers who have to undergo scans are told that there is no jelly, surprisingly, officers operating the scans will be having jelly to attend to private patients at their private practice. The same applies to medicines, when the doctor writes a prescription, patients are supposed to be given medicines at the hospital dispensary. There are told that there are no medicines. Those are examples of what is happening at Mpilo Hospital. Therefore, I request that the Health and Child Care ministry carry out an investigation and bring a ministerial statement to this House."
Speaker of the National Assembly Jacob Mudenda said: "I concur with you because I had a relative's son admitted at Parirenyatwa Hospital with a broken arm. He could not be operated upon for six months until I was informed and immediately called the hospital. Only then was the young man operated upon. So it is a real situation."
Follow us on Twitter @NewsDayZimbabwe
Related Topics